What's next for Canada's life science strategy?
About this event
INNOVATIVE MEDICINES CANADA PRESENTS
The Walrus Leadership Forum on Life Sciences
The pandemic has made Canadians very aware of the state of our national health care system. As discussed at The Walrus Leadership Forum on Health Care, we are invested in understanding how to build a better life sciences infrastructure in the country to ensure every Canadian receives the health care they need.
We return to this topic at The Walrus Leadership Forum on Life Sciences, where panellists will discuss the strategies that can improve the health care system and examine the economic benefits of investing in the life sciences.
Join us for expert insights into the health care, industry, and economic challenges and opportunities Canada's life sciences strategy faces today.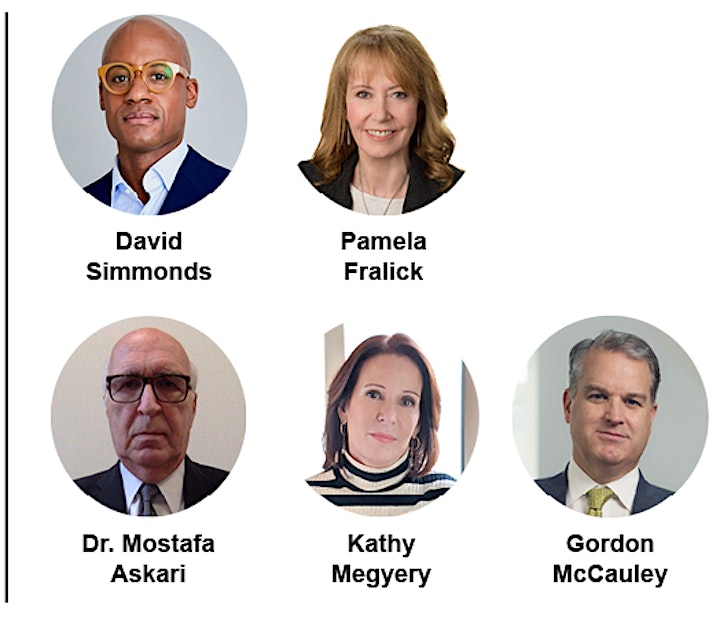 MODERATOR
David Simmonds, Senior Vice President, Corporate Initiatives, Office of the CEO, Great-West Lifeco and The Canada Life Assurance Company
FEATURING
Pamela Fralick, President, Innovative Medicines Canada
Dr. Mostafa Askari, Chief Economist, Institute of Fiscal Studies and Democracy at the University of Ottawa
Kathy Megyery, Vice President, Policy, Quebec, Canadian Chamber of Commerce
Gordon McCauley, President and CEO, adMare BioInnovations
Wednesday, December 1, 2021
12:00 p.m. ET - The Walrus Leadership Forum begins
12:20 p.m. - Moderated Q&A
1:00 p.m. - The Walrus Leadership Forum ends
About The Walrus Leadership Forum
The Walrus Leadership Forum brings you a diversity of expertise and perspectives in a streamlined digital format that you can join anywhere with a Wi-Fi connection. The best part? You'll always have a front-row seat from the comfort of your own home!
These sixty-minute events convene business, media, academic, policy, and political leaders for highly curated keynote presentations, interviews, and panel discussions about important issues facing Canadians.
If you enjoy The Walrus Leadership Forum, consider donating to The Walrus. We are a registered charity that relies on donations to produce compelling journalism, events and podcasts. Learn more at thewalrus.ca/donate.
We strive to be accessible and inclusive. If you require support to be able to fully participate in this event, please contact events@thewalrus.ca or (416) 971-5004, ext. 247
Live captioning will be available for this event.