It matters more than ever. Science, culture, politics, health, and how we live now.
About this event
CONCORDIA UNIVERSITY PRESENTS
The Walrus Talks at Home: Living Better
As COVID-19 causes massive disruption around the globe, the way we live now can feel pretty bleak.
This event will provide new perspectives on issues that have come to the forefront during the pandemic.
Four expert speakers will discuss ways we can all live better, looking at our COVID-19-tested health care systems, the latest science around managing anxiety, navigating a new world of complex consumer choices, and more.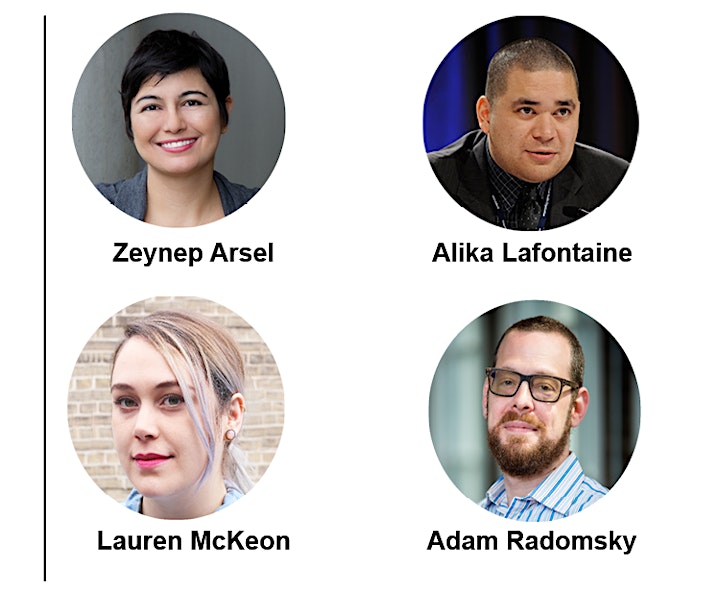 Featuring five-minute talks and Q&A with:
Zeynep Arsel, associate professor, marketing, John Molson School of Business, Concordia University
Alika Lafontaine, health care advocate and rural anesthesiologist
Lauren McKeon, author of No More Nice Girls: Gender, Power, and Why It's Time to Stop Playing by the Rules
Adam Radomsky, professor and director of Clinical Training, Psychology, Faculty of Arts and Science, Concordia University
Monday, March 15, 2021
7:00 p.m. ET - The Walrus Talks at Home begins
7:40 p.m. - Moderated Q&A
8:00 p.m. - The Walrus Talks at Home ends
About The Walrus Talks at Home
Inspired by our beloved national live event series, The Walrus Talks at Home brings you the same diversity of expertise and perspectives in a streamlined digital format that you can join anywhere with a Wi-Fi connection. The best part? You'll always have a front-row seat from the comfort of your own home!
These sixty-minute events feature four thought leaders and industry experts talking for five minutes each, offering four different perspectives on topics that will spark conversation on matters vital to Canadians.
If you enjoy The Walrus Talks, consider donating to The Walrus. We are a registered charity that relies on donations to produce compelling journalism, events and podcasts. Learn more at thewalrus.ca/donate.
We strive to be accessible and inclusive. If you require support to be able to fully participate in this event, please contact events@thewalrus.ca or (416) 971-5004, ext. 247.