A meaningful conversation on individual and collective wellness
About this Event
BRAIN CANADA PRESENTS
The Walrus Talks at Home: Mental Health
Four speakers discuss and answer your questions about the pervasive stigmatization of mental health, the cost of underfunding its research, and the effects of COVID-19 on our collective well-being.
Don't miss being part of Canada's Conversation.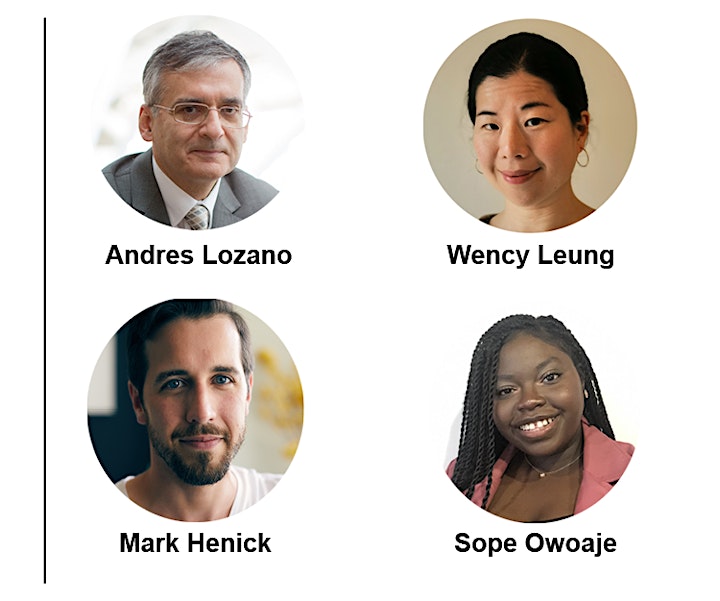 Andres Lozano, neurosurgeon
Wency Leung, health reporter, The Globe and Mail
Mark Henick, author of So-Called Normal: A Memoir of Family, Depression and Resilience
Sopé Owoaje, network representative, Jack.org
The Q&A session will be moderated by Toronto Star mental health reporter, Nadine Yousif.
Thursday, March 25, 2021
7:00 p.m. ET - The Walrus Talks at Home begins
7:40 p.m. - Moderated Q&A
8:00 p.m. - The Walrus Talks at Home ends
About The Walrus Talks at Home
Inspired by our beloved national live event series, The Walrus Talks at Home brings you the same diversity of expertise and perspectives in a streamlined digital format that you can join anywhere with a Wi-Fi connection. The best part? You'll always have a front-row seat from the comfort of your own home!
These sixty-minute events feature four thought leaders and industry experts talking for five minutes each, offering four different perspectives on topics that will spark conversation on matters vital to Canadians.
If you enjoy The Walrus Talks, consider donating to The Walrus. We are a registered charity that relies on donations to produce compelling journalism, events and podcasts. Learn more at thewalrus.ca/donate.
We strive to be accessible and inclusive. If you require support to be able to fully participate in this event, please contact events@thewalrus.ca or (416) 971-5004, ext. 245.