Innovation, impact, and access in a digital world
About this event
FACEBOOK PRESENTS
The Walrus Talks at Home: News & Platforms
The way Canadians consume and connect with the news continues to change.
In our increasingly digital world, news organizations prioritize innovation, impact, and access like never before. At The Walrus Talks at Home: News & Platforms, we bring together experts who share their insights, adaptations, and hopes for the shifting landscape of Canadian news.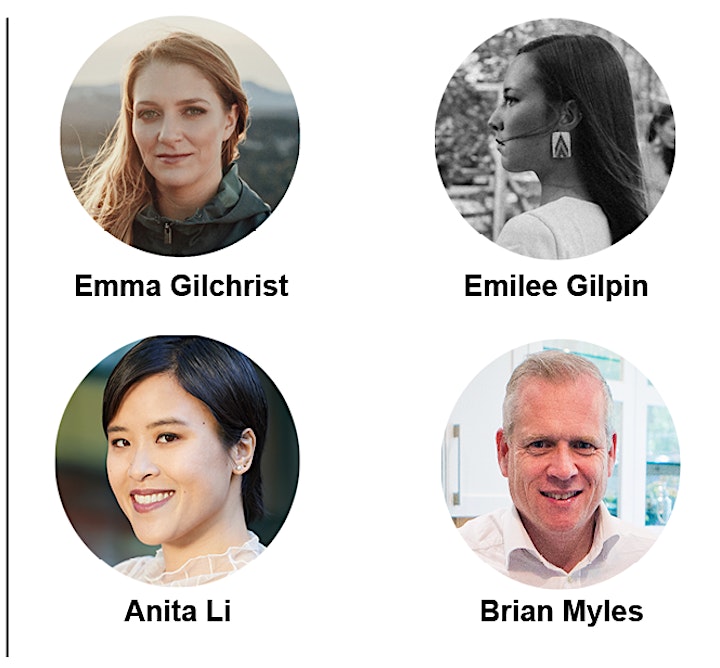 Featuring five-minute talks and Q&A with:
Emma Gilchrist, Co-Founder, Editor-in-Chief, and Executive Director, The Narwhal
Emilee Gilpin, Managing Editor, IndigiNews
Anita Li, Journalism Instructor, Media Consultant, and Publisher and Founder of The Green Line
Brian Myles, Editor, Le Devoir
The Q&A session will be moderated by Jessica Johnson, Editor-in-Chief, The Walrus
Thursday, September 23, 2021
7:00 p.m. ET - The Walrus Talks at Home begins
8:00 p.m. ET - The Walrus Talks at Home ends
About The Walrus Talks at Home
Inspired by our beloved national live event series, The Walrus Talks at Home brings you the same diversity of expertise and perspectives in a streamlined digital format that you can join anywhere with a Wi-Fi connection. The best part? You'll always have a front-row seat from the comfort of your own home!
These sixty-minute events feature four thought leaders and industry experts talking for five minutes each, offering four different perspectives on topics that will spark conversation on matters vital to Canadians.
If you enjoy The Walrus Talks, consider donating to The Walrus. We are a registered charity that relies on donations to produce compelling journalism, events and podcasts. Learn more at thewalrus.ca/donate.
We strive to be accessible and inclusive. If you require support to be able to fully participate in this event, please contact events@thewalrus.ca or (416) 971-5004, ext. 232.
Captioning will be available for this event.