Discussing our ability to overcome systemic societal and physical barriers
About this event
TD BANK GROUP PRESENTS
The Walrus Talks at Home: Resilience
Four speakers discuss and answer your questions about how we cope with adversity and cultivate resilience individually and as a society.
Don't miss being part of Canada's Conversation.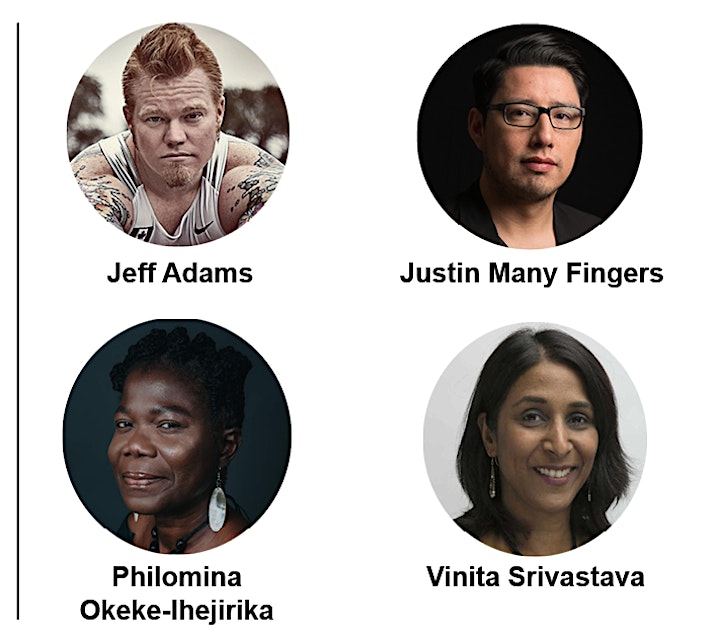 Featuring five-minute talks and Q&A with:
Vinita Srivastava, host and producer of the Don't Call Me Resilient podcast, The Conversation
Jeff Adams, Paralympic gold medalist
Philomina Okeke-Ihejirika, professor of women's and gender studies and director of the Pan African Collaboration for Excellence (PACE), University of Alberta
Justin Many Fingers, performing artist, writer, director, and producer
Wednesday, May 26, 2021
7:00 p.m. ET - The Walrus Talks at Home begins
7:40 p.m. - Moderated Q&A
8:00 p.m. - The Walrus Talks at Home ends
About The Walrus Talks at Home
Inspired by our beloved national live event series, The Walrus Talks at Home brings you the same diversity of expertise and perspectives in a streamlined digital format that you can join anywhere with a Wi-Fi connection. The best part? You'll always have a front-row seat from the comfort of your own home!
These sixty-minute events feature four thought leaders and industry experts talking for five minutes each, offering four different perspectives on topics that will spark conversation on matters vital to Canadians.
If you enjoy The Walrus Talks, consider donating to The Walrus. We are a registered charity that relies on donations to produce compelling journalism, events and podcasts. Learn more at thewalrus.ca/donate.
Accessibility Information
We strive to be accessible and inclusive. If you require support to be able to fully participate in this event, please contact events@thewalrus.ca or (416) 971-5004, ext. 245.
Captioning will be available for this event.