Event Information
Location
Maple Sweet Rural Retreat Centre
725807 22B Sideroad
7th Line & 22B Sideroad
Rocklyn, On N4L1W6
Canada
Refund Policy
Refunds up to 30 days before event
Description
The W.A.Y. Weekend...
Do you need to get away? Sick and tired of the same old routines day after day? Time for a reset? Ready to experience a new outlook on life? Are you searching for a different kind of connection to the people in your life? These are some of the things and more that have happened to people during the transformative W.A.Y. weekend experience.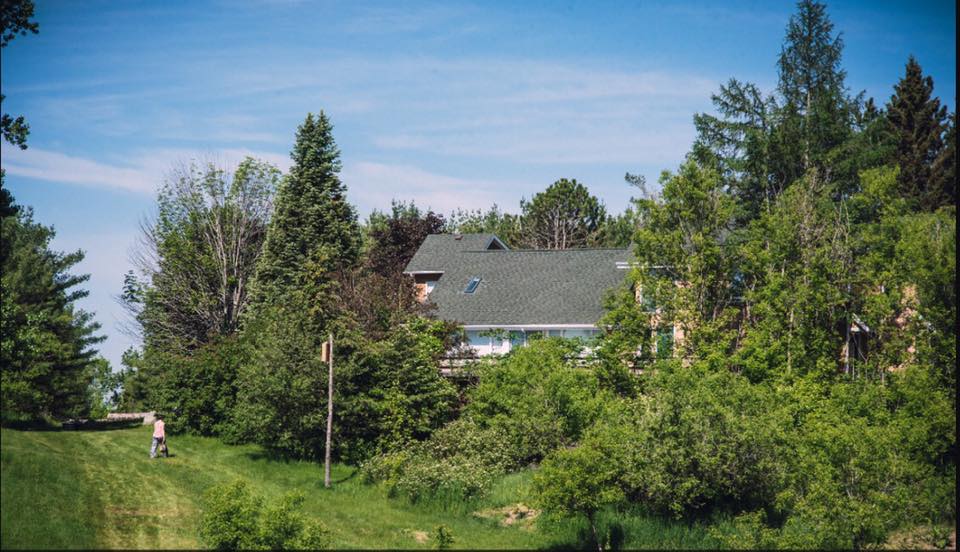 This weekend was designed to help people really be themselves. In this day and age there is a serious lack of authenticity, and no one is to blame. We are told how we should be living, how to shop, what jobs we should be doing and even how to think. No wonder many of us feel so lost and don't know why. You need a weekend to yourself. What are you waiting for?
This is a weekend all about YOU! Personal development wrapped in fun exercises and a beautiful, relaxing, nature-rich environment. This is exactly the experience you have been looking for! As you'll see from the testimonials below, everyone absolutely loved the W.A.Y. Weekend Experience! There are more testimonials available upon request.
I don't want to tell you too much about the specifics of the weekend because the best part about it is having the experience without any preconceived ideas about the activites and exercises and how you think you will feel doing them. I promise you will experience a transformative weekend you will never forget and you will learn things about yourself and the people around you that will allow you to flow through life in a more positive and conscious way. There will be some challenges, a ton of excitement, music, laugheter and maybe even some tears. One thing is for certain you will make bonds that will last a lifetime.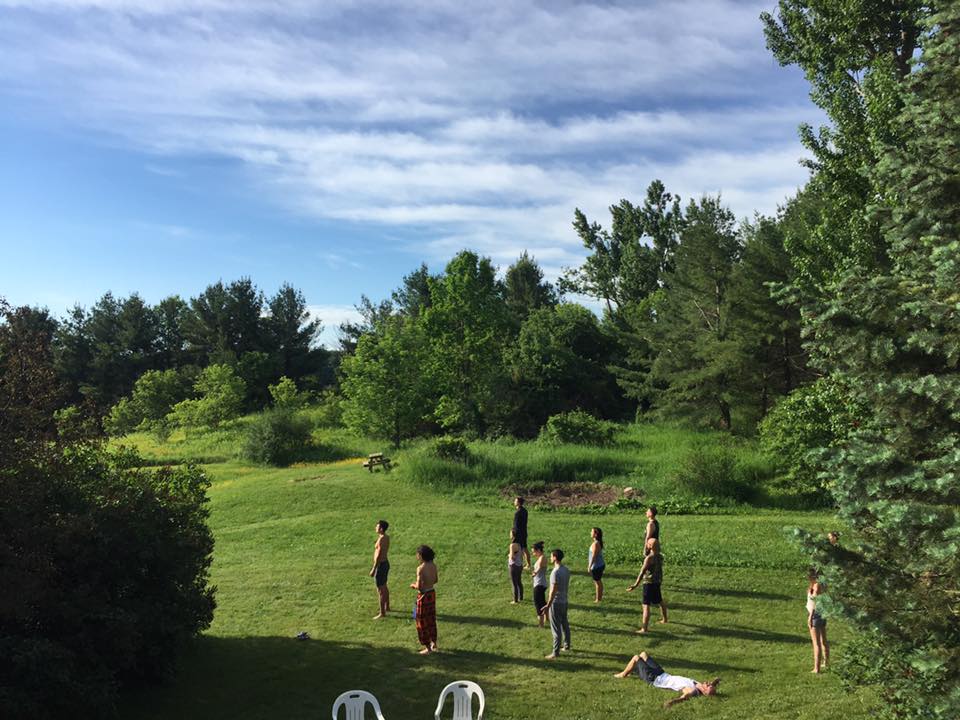 All activities and exercises are 100% optional so if you're not "feeling it" that's totally cool, but I do strongly encourage you to participate as much as possible to get the most out of your experience.
Some of the things you can expect are:
- Incredible High Vibrational Movement Classes (suitible for all levels of experience) facilitated by Camelia Medrea.
-The opportunity to participate in an Ice Bath led by Certified Wim Hof Instructor Giovanni Bartolomeo.
- Breathwork and meditation exercises.
-Learn about eating to heal the body, mind and spirit through holistic nutrition and participate in the preparation of delicious, nourishing plant based meals prepared and provided by Patrizia Hasou, Registered Holistic Nutritionist.
-Maple Sweet Rural Retreat Centre is a 75 acre property which includes an alpaca farm and 40 acres of mature forest and wooded trails for you to explore.
-The opportunity to truly transform yourself and break out of your shell. Many people who have attended this workshop came out of it with a different perspective on life or received new insights about themselves and obstacles they had been facing whether it's physical, emotional, spiritual, work related, etc.
-The ability to get away from the city and whatever you are dealing with right now and have a weekend for yourself so you can truly be you and be free without any judgement or expectations in a completely safe enviroment. Trust me it feels GREAT!
-There is so much more to it than can be explained in words and trust me it feels so good and completely liberating. Read some of the testimonials below...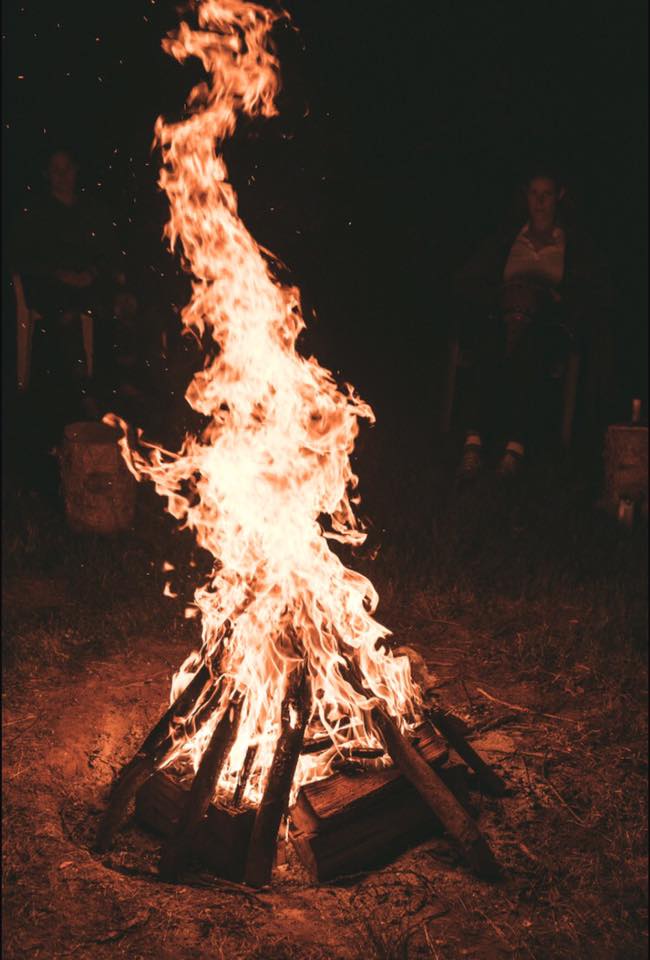 TESTIMONIALS:
It's hard to put into words the impact and value the W.A.Y. weekend has had on my life. Initially I came for a weekend away from the city and distractions to reconnect with myself and nature but I got so much more than that.
The facilitators are amazing and there was a very natural flow through the whole weekend. At Luminous the space allows you to express yourself authentically, spontaneously and to commit to choices without second guessing yourself. I used to feel personally that indecision kept me safe, nothing changes and life goes on the way it has been, but all this did was cause stagnation in my life. Through the various activities over the weekend it brought me back closer to my divinity and allowed me to see that the best version of myself is not only possible but its happening. The weekend left me feeling full of love and gratitude.
-Brad Philip
I would like to acknowledge Giovanni Bartolomeo for being an inspirational individual of extreme strength and focus. He has inspired me to challenge my mind and bust through several fears. Each of us has been chosen to bring light to the world in a particular fashion. In short, G is influencing individuals globally through his Facebook presence, workshops, events and retreats and having a major impact on creating positive change in the world and raising the vibration of the planet My soul thanks you G for all it has received and expressed because of you being you.
-Much love and peace, Rose Cerullo
My experience at the W.A.Y. Weekend was phenomenal! I was tossed into a realm that is quite new to me with an opportunity to try things I never thought of and found myself diving in head first. The group I was lucky enough to spend three days with were beautiful people from all walks of life which opened a dialogue I would never find among my closer similar thinking friends. To me that was enough, and yet I was given much more. There are some hidden gems up there, so don't be afraid to explore!
-Ariel Benavidez
"In all honesty, I was slightly nervous and apprehensive for the weekend as it lead closer. I had no expectations because there was very little information given about the activities we would be participating in. I suppose my fear was of the unknown. That being said, I knew Giovanni beforehand and I knew his mission was to create a welcoming space of open-mindedness, acceptance and love. This was the impression I had from the moment the retreat began to our closing goodbyes. As an alumni, I can't speak of the specific activities we participated in but I can speak of the beautiful relationships that were formed over such a short period of time. It's very rare to be in a space like this that encourages deep, meaningful discussions and thoughtfulness with like-minded individuals who all have the goal of bettering themselves. I felt restored and rejuvenated at the end of the weekend and held a new perspective on my life. I continue to keep in touch with some of the alumni and I am forever grateful for Giovanni's leadership, wisdom and courage for seeing his dream through and creating such an amazing space for people to grow and learn"
-Blair Hohol
"I didn't know what to expect going into The W.A.Y. Retreat and it was for exactly that reason that I experienced the shifts and growth that I did. No preconceptions meant for me that I was open for something new (or opening to something new?), and experience something new I did.
Giovanni Bartolomeo, both as Facilitator and Participant, elegantly wove together a number of activities that created an uncommon space of trust and connection for authentic personal growth to flourish, and deep personal transformation to take place.
Along with the many deep and enlightening experiences I had, I built life long bonds with truly amazing people and, together, we changed. I opened up to a really deep part of myself, something I hadn't done before.
The Luminous Consciousness Advancement Centre, on 25 acres of green, was a beautiful place to hold the Retreat. Everything to sustain and fulfill you was provided including food. All in, you will feel nourished in body, mind and spirit.
If I could describe The W.A.Y. Retreat in only a few short words I would say it will leave you a more authentic, enlightened and inspired you. "
-Elliott Meltzer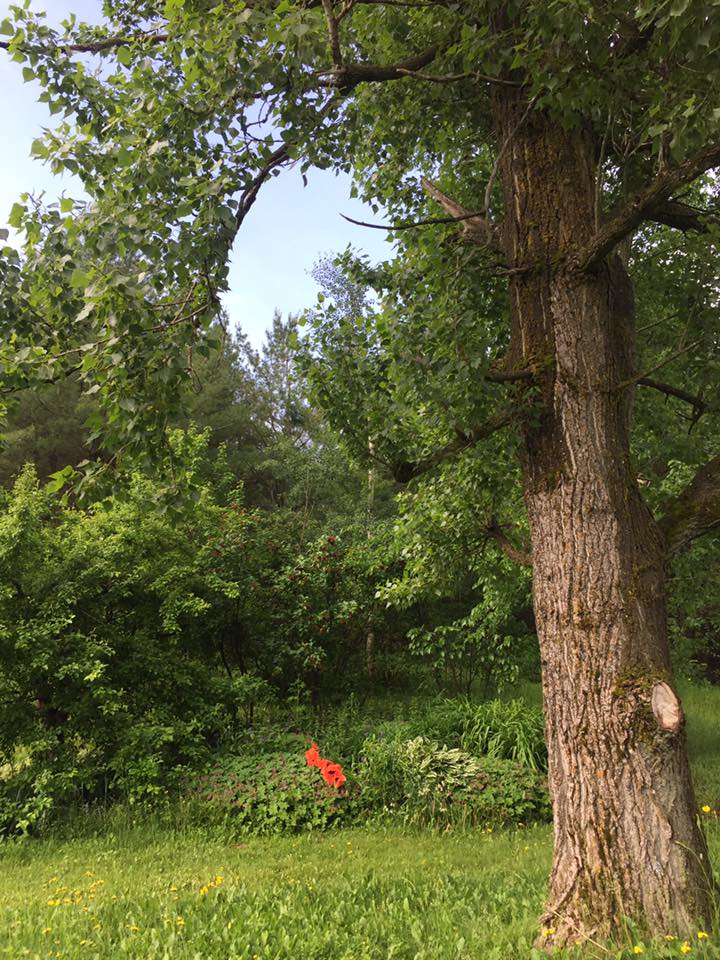 "The W.A.Y Weekend was absolutely incredible. I had no idea what to expect going in. I felt so at peace and comfortable the second I stepped through the doors. It was like a second home. A beautiful piece of property sitting on an expansive 25 acres of land. The group was small and the connections were intense. Everything that happened was in a divine flow. I would recommend this retreat to anyone who hasn't had enough time to give back to themselves. time to discover who you really are and what love really means to you. Welcome to the W.A.Y."
-Elizabeth April
So, if this resonates with you (and you have read this far), then I really think you should come.

Price includes 2 nights accomodation and all meals and snacks. We source organic and local when possible. The menu is mainly plant-based and gluten-free. Please let us know of any food allergies, sensitivities or aversions and we will be sure to accommodate you.
There is a certain degree of physical activity so if you are unsure if you can do it just send me a message (it's nothing too difficult I promise).
Feel free to ask any questions: g@thewaywithin.me

You will receive an email after signing up that explains what you will need for the weekend retreat including directions, etc.
So what are you waiting for? See you soon!

Love,
Giovanni
(I know I look serious in this pic, but the only thing I'm really serious about is making sure you can just be yourself and have fun... LOL!)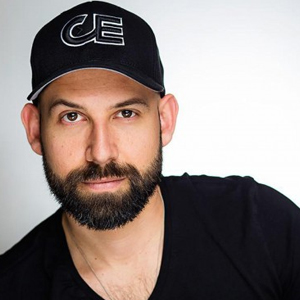 Date and Time
Location
Maple Sweet Rural Retreat Centre
725807 22B Sideroad
7th Line & 22B Sideroad
Rocklyn, On N4L1W6
Canada
Refund Policy
Refunds up to 30 days before event