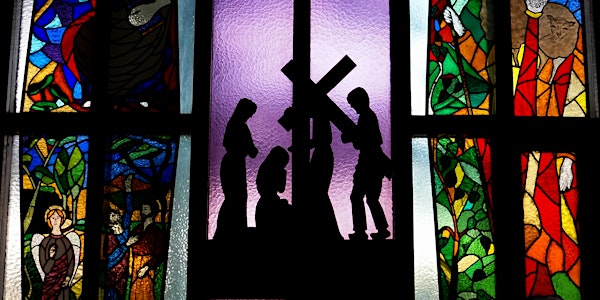 Multiple dates
The Way of the Cross: How do we journey better as Church
In this Stations of the Cross series, we will journey together to enrich our experience of Lent and our participation in the Easter Story.
By Knights of Columbus - Council #16714
Date and time
Sat, Mar 12, 2022 12:00 PM - Sat, Apr 9, 2022 1:20 PM PST
About this event
Details
In this 4-week series you will:
examine and reflect with us the Stations of the Cross through the practice of Synodality "journeying together" with the Holy Spirit
Participate in meditations on the Stations of the Cross
Sessions will run on Saturdays, from March 12 to April 2.
You can participate online or in-person at the St. Augustine Church
Agenda
Each Saturday, we will engage in the following:
3:00 to 4:00 pm - an examination and reflection of the Stations of the Cross in conversaton with one another combining in-Church and on-Line(via Zoom) participation.
4:00 to 4:20 pm - participate in a presentation of 3 to 4 of the stations of the cross each week for our personal enrichment.
Participants are encouraged to journal noting inspirations marking the progress of our journey.
Relevant scripture references:- John 13:34 and John 15- Acts 2:44-46
For more information or questions, contact Thomas Lane at lane.t9@gmail.com