Sales Have Ended
Ticket sales have ended
Thank you for your interest in this retreat but unfortunately ticket sales have ended. However, we do gather regularly to practice mindfulness together. If you'd like to join us, please visit the homepage of any of our Toronto Sanghas (meditation communities) and feel free to message us for details. We hope to see you :) Viet Wake Up Toronto https://www.facebook.com/vietwakeuptoronto/?fref=ts Wake Up Toronto https://www.facebook.com/wakeuptoronto/ True Peace Toronto http://truepeacetoronto.ca/ Mindfulness Practice Community of Toronto (MPC) http://mindfulnesspracticecommunity.org/ Bodhi Community of Mindfulness (Tang Than Bo De) http://www.bodhicommunityofmindfulness.org/
Sales Have Ended
Ticket sales have ended
Thank you for your interest in this retreat but unfortunately ticket sales have ended. However, we do gather regularly to practice mindfulness together. If you'd like to join us, please visit the homepage of any of our Toronto Sanghas (meditation communities) and feel free to message us for details. We hope to see you :) Viet Wake Up Toronto https://www.facebook.com/vietwakeuptoronto/?fref=ts Wake Up Toronto https://www.facebook.com/wakeuptoronto/ True Peace Toronto http://truepeacetoronto.ca/ Mindfulness Practice Community of Toronto (MPC) http://mindfulnesspracticecommunity.org/ Bodhi Community of Mindfulness (Tang Than Bo De) http://www.bodhicommunityofmindfulness.org/
Description
Hello!
We hope this finds you smiling and we thank you for taking the time to stop here :)
Considering the current state of our world and the numerous expectations that are placed onto our shoulders, it is not surprising that so many of us are suffering from fatigue, fear, despair, or anger.

This retreat will allow us young people the space and time to come together and enjoy a break from the pressures and busyness of our lives. We will learn how to calm our body and minds, how to rest deeply, and how to heal the wounds within. Then, after tasting the way out of our suffering, may we take what we experience back with us to encounter again our difficult situations with a bit more peace, love, and joy.
What: A mindfulness retreat led by monastics from the Plum Village tradition
Who: This retreat is open to all Vietnamese young adults and their family and friends, ages 17 to 38

Where: Countryside Camp (Camp Shalom) located at 1985 Beke Road, Cambridge, ON, N1R 5S5
When: Thurs. March 31st to Sun. April 3rd of 2016
How: Please register and pay using Eventbrite to secure your spot.
For scholarship information please email us at vietwakeuptoronto@gmail.com. To learn more about past Viet Wake Up retreats please visit http://www.vietwakeup.org.
"True love has the power to heal and transform. Embracing your suffering and listening to it, you will start to understand it. You will find the roots of your anxiety and be able to identify your deepest aspiration. You will see yourself more clearly, understand yourself better, and become your own true love." -- Thich Nhat Hanh
Take care and we hope to see you there,

--The Viet Wake Up Team
Enjoying some morning yoga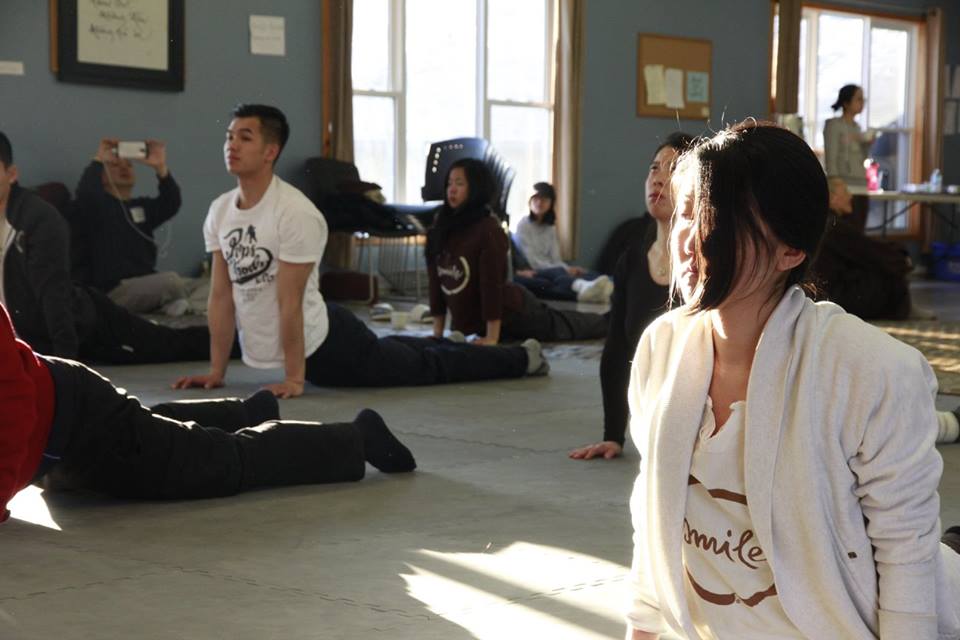 Listening to a talk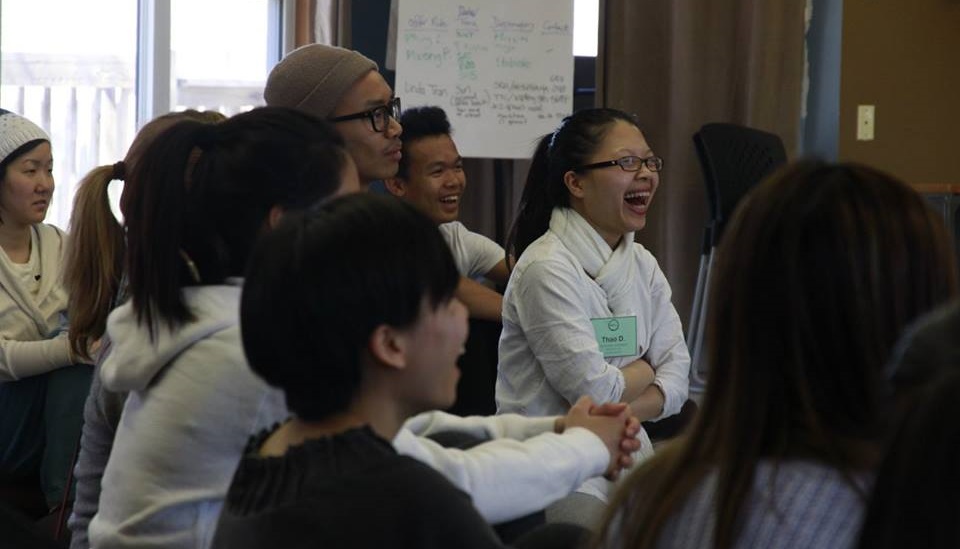 Heading outside on a beautiful day for walking meditation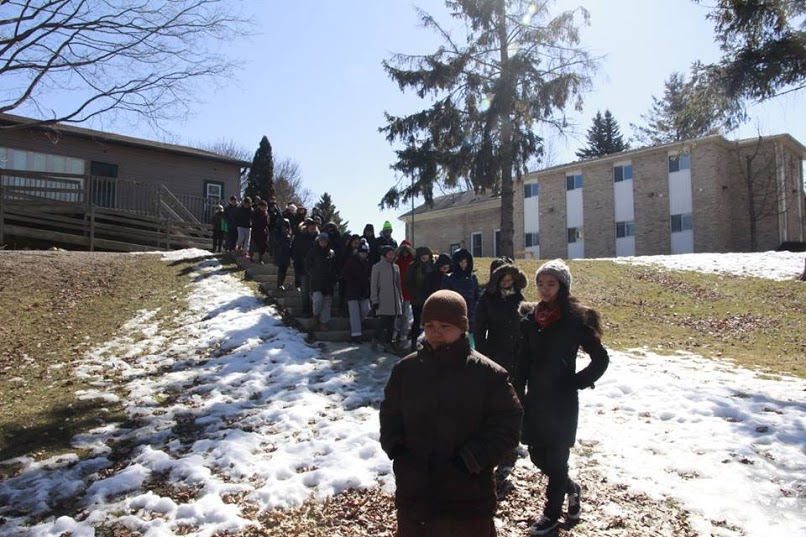 Connecting with others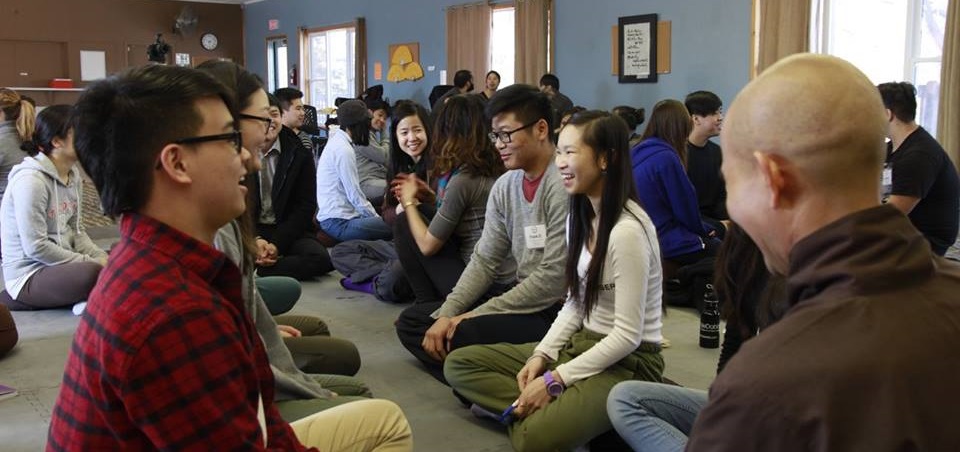 Growing friendships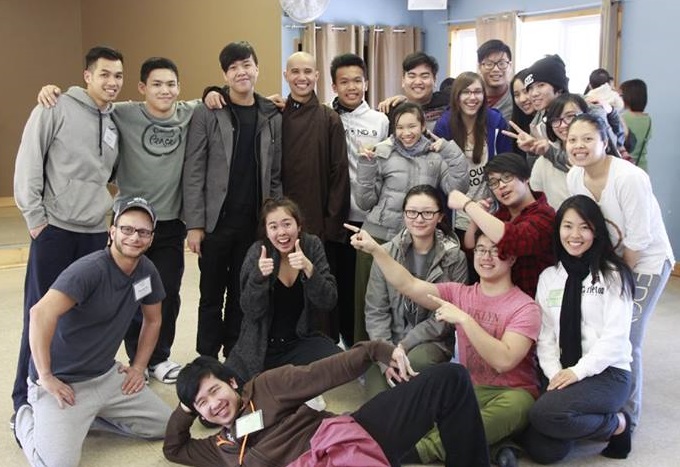 -------------------------------------------------------------------
FAQs
What are my transport/parking options getting to the event?
Parking on site and pick-up at the nearest GO transit stop are available. We encourage everyone to share rides and we will try our best to arrange carpooling. Please let us know if you need a ride or can offer a ride in your registration form.
Where can I contact the organizer with any questions?
Please address your questions and concerns to vietwakeuptoronto@gmail.com. Any concerns related to food sensitivities, carpooling, special accommodations, etc., please indicate these in the "Other Information" section of your registration form.
What is the refund policy?
Should circumstances change and you wish to cancel your registration, a full refund less credit card processing fee will be issued if notice is given 7 days prior to the retreat. A 50% refund less credit card processing fee will be issued after March 24th, 2016 at noon (12pm).
Do I have other options for payment?

We encourage you to pay online through Eventbrite to secure your spot. For alternative payment options please email us at vietwakeuptoronto@gmail.com.