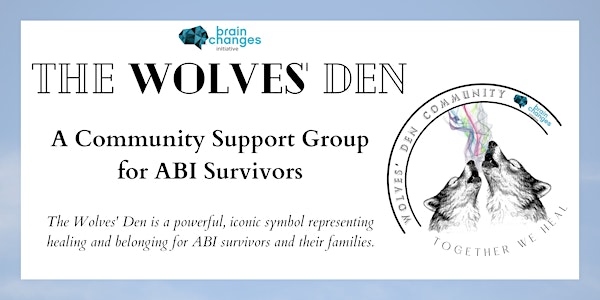 The Wolves' Den: A Community Support Group for ABI Survivors
The Wolves' Den is a powerful, iconic symbol representing healing and belonging for ABI survivors and their families.
About this event
The Wolves' Den has been created for acquired brain injury (ABI) survivors. The intention of the support group is to provide an empowering and supportive environment, in which ABI survivors can share their experiences, information and resources. Survivors and facilitators will collaboratively shine light on what can be a difficult and unique journey, offering hope and moral support without judgement. Some strategies that will be utilized include: gratitude, mindfulness, meditation and simply connecting with people who can truly understand what having an ABI is like.
Starting on November 2nd, 2021, The Wolves' Den will take place every other Tuesday at 7:00pm ET - 8:00pm ET, virtually via Zoom. Dates are currently available until the end of 2022. 2023 Dates will be available in December 2022.
This Community Support Group will be lead by Brain Changes volunteers who are ABI survivors.
Meet Our Wolves' Den Facilitators: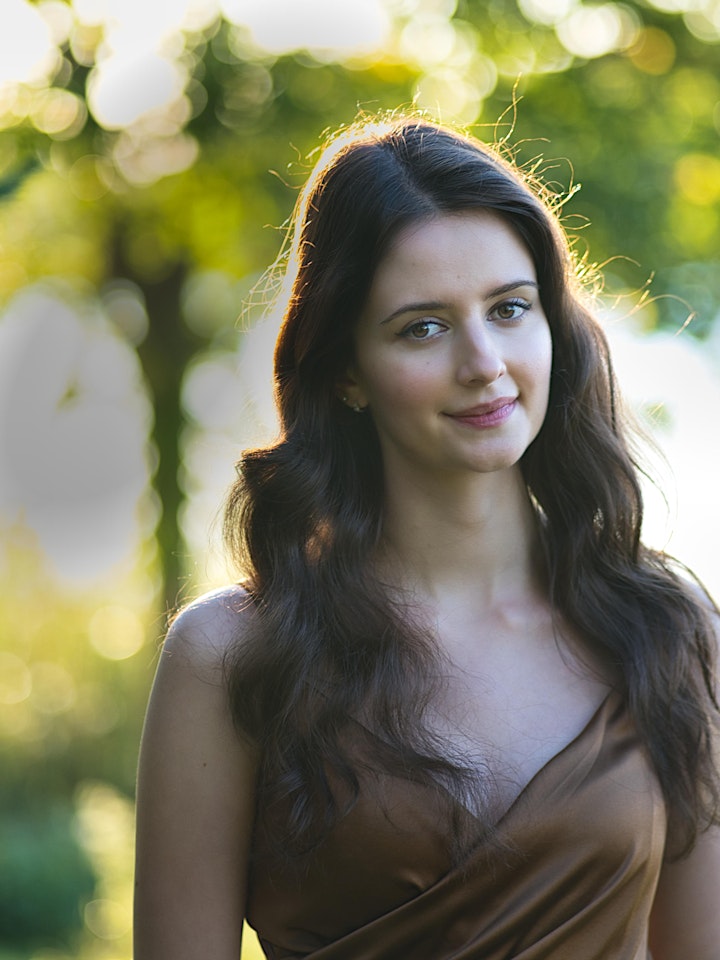 Danica Manojlovic, Lead Facilitator
Danica sustained a traumatic brain injury as a result of a car accident in 2018. Although she still experiences TBI symptoms and chronic pain, she is determined to complete her degree in psychology at Ryerson University. Despite the accident completely turning her life upside down, Danica views her adversity with gratitude and as an opportunity for transformation. She has become an avid meditator over the past year and considers the practice life changing.
Danica has worked in a range of industries including retail, hospitality and volunteer work. She has a passion for humanitarian work, and her most rewarding experience was facilitating the sibling loss group, at the Lighthouse for Grieving Children.
Brain Changes Initiative is close to Danica's heart. She is excited to be leading the support group for TBI survivors, and to be part of the BCI mission to change the standard of care for TBI survivors.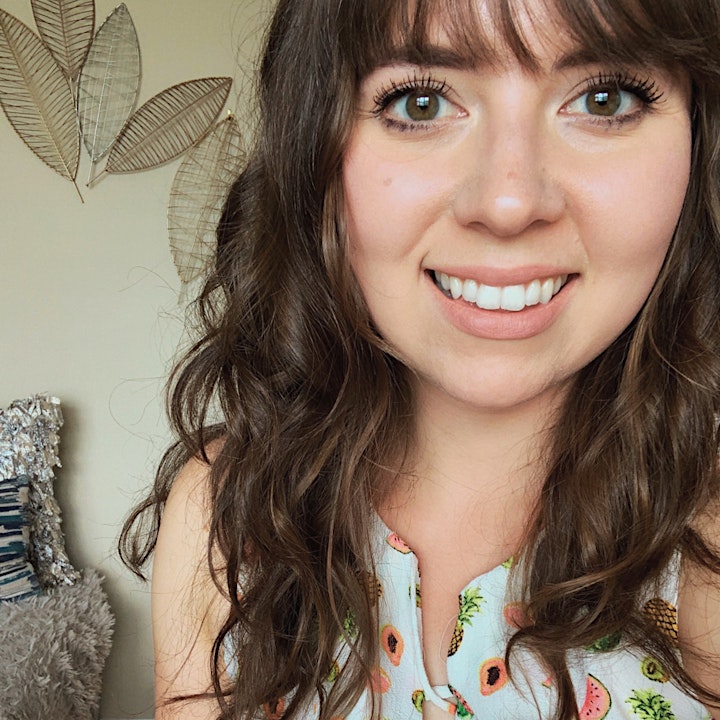 Jessica West, Assisting Facilitator
In August 2015, Jessica was involved in a serious motor-vehicle accident that left her with several fractures and a severe traumatic brain injury. She was not expected to survive the following 3 days. She did, however, and she attributes much of her recovery to her organic and natural plant-based lifestyle. With a particular interest in kombucha, a fermented tea elixir that has gained recognition as a functional food, she began brewing and recently launched her own brand: Trésor Kombucha. Fueled by her desire to give back, Trésor Kombucha is committed to donating 20% of net profits to the Ontario Brain Injury Association (OBIA) to help support brain injury survivors throughout the province. When Jessica is not working on her kombucha business, she is a mindset coach, a Reiki Level II practitioner, a Board of Director for the Timmins Seizure and Brain Injury Centre, a member of the OBIA Advisory Council, and a Mentor in the OBIA Peer Support Program. Passionate about the BCI's mission she is excited to be a part the team and offer her support.