Description
Join us for the next edition of The Women's Business Connect! February 13th from 12pm-5pm.
Tentative schedule:
12pm-1pm: Networking Lunch

1pm-3pm: Workshop, Brains At Their Best: Thoughts & Behaviours for Peak Performance

3:30-5pm: Panel Discussion
We are excited to be hosting Dr. Lisa Belanger a Behavioural Change Expert and Researcher. Join us for a workshop: Brains At Their Best: Thoughts & Behaviours for Peak Performance.
Most corporations' greatest asset is the productivity, creativity, and innovation of their employees. What can we do to promote brain health and performance? Our brain functions best when it alternates between intense productivity and rest. Dr. Bélanger empowers the audience to take control of the behaviours and daily practices to be in the best condition to think clearly, make better decisions, to be more productive, resilient and to have more energy.
Drawing from psychology, behavioural science, and neuroscience, Dr. Bélanger explains the most effective ways to manage short term and long term stress. In this workshop, we examine practical exercises with a low investment of time and huge gains in mental strength.
This workshop establishes a science-based, proactive plan to take these seemingly small habits and establish them into daily routines. The audience walks away with a personalized habit development plan that can work for even the busiest schedules.
Key Takeaways:
What behaviours we have control over that impact our brain health

How daily habits influence brain health, productivity, and performance

How our thoughts change our brains and which simple changes can have a meaningful impact

Key concepts that establish long-term behaviour change

A personalized habit development plan
About Dr. Lisa Bélanger
Dr. Belanger has a PhD in Behavioural Medicine and is the CEO and founder of Conscious Works, a consulting firm that helps everyone from executives to entrepreneurs apply the findings from leading-edge scientific analyses to maximize their mental and physical well-being at work and at home.
On-stage, Dr. Bélanger has presented to clients throughout North America, such as Collins Barrow, the University of Alberta, and CEBS Canada.
Dr. Bélanger is also a Certified Exercise Physiologist; a past Honorary Research Associate at Swansea University, Wales; researcher at the University of Calgary; instructor at the University of Alberta Executive Education, and the author of Inspire Me Well: Finding Motivation to Take Control of Your Health. Additionally, she is the founder of Knight's Cabin, a national non-profit offering no-cost wellness programming to cancer survivors.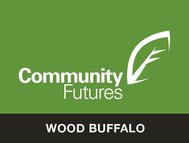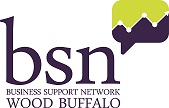 Personal information is collected under the authority of Section 33(c) of the Freedom of Information and Protection of Privacy Act (Alberta). Your personal information will only be used to register you for the event and contact you regarding any updates about the event. Should you have any questions about the collection of this information, please contact the Executive Assistance and Secretary of the Board for the Wood Buffalo Economic Development Corporation at 9909 – Franklin Avenue, Fort McMurray, Alberta T9H 2K4, or call 780-788-1581.
Please be aware Eventbrite is a third party system hosted in the U.S.A. and may be subject to U.S. laws. For information on Eventbrite's privacy policy please visit
https://www.eventbrite.ca/support/articles/en_US/Troubleshooting/eventbrite-privacy-policy?lg=en_CA