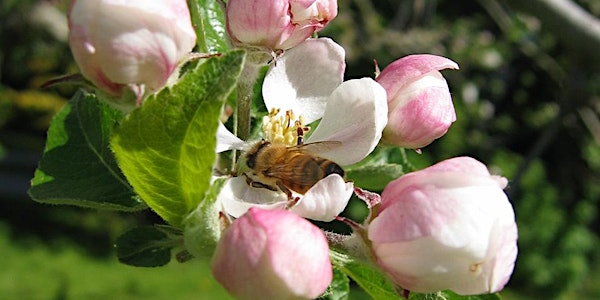 The Wonder of the Honey Bee - Public Talk by Julia Common
The Wonder of the Honey Bee
When and where
Location
Earth Sciences Building 2207 Main Mall Vancouver, BC V6T 1Z4 Canada
About this event
Schedule
7:00-7:30pm Reception - light refreshments & honey tasting
7:30-8:30pm Lecture - followed by Q&A
Location
Pan American Silver Lecture Theatre (Room 1012)
Earth Sciences Building
Summary
Julia Common will talk about her journey of connecting people with bees. As the co-founder and chief beekeeper of Hives for Humanity, Julia gets people excited about bees, what they do for us, and the honey they make in urban hives. Curiosity about what was in her made-in-Vancouver honey connected Julia with UBC geochemists. Partnership between Hives for Humanity and UBC went beyond anyone's expectations, leading to the creation of UBC's BeeHIVE research excellence cluster. All this came about because of the humble honey bee.
Speaker: Julia Common, Hives for Humanity Co-founder and Chief Beekeeper
Julia Common holds a MSc degree in Agriculture, is a Bee Master, and is an instructor certified by the BC Honey Producers' Association. As ChiefBeekeeper, Julia oversees all Hives for Humanity bee hives throughoutMetro Vancouver, and mentors the community in beekeeping.