Multiple Dates
The Woods are Burning (A Celebration of Tom Thomson)
Description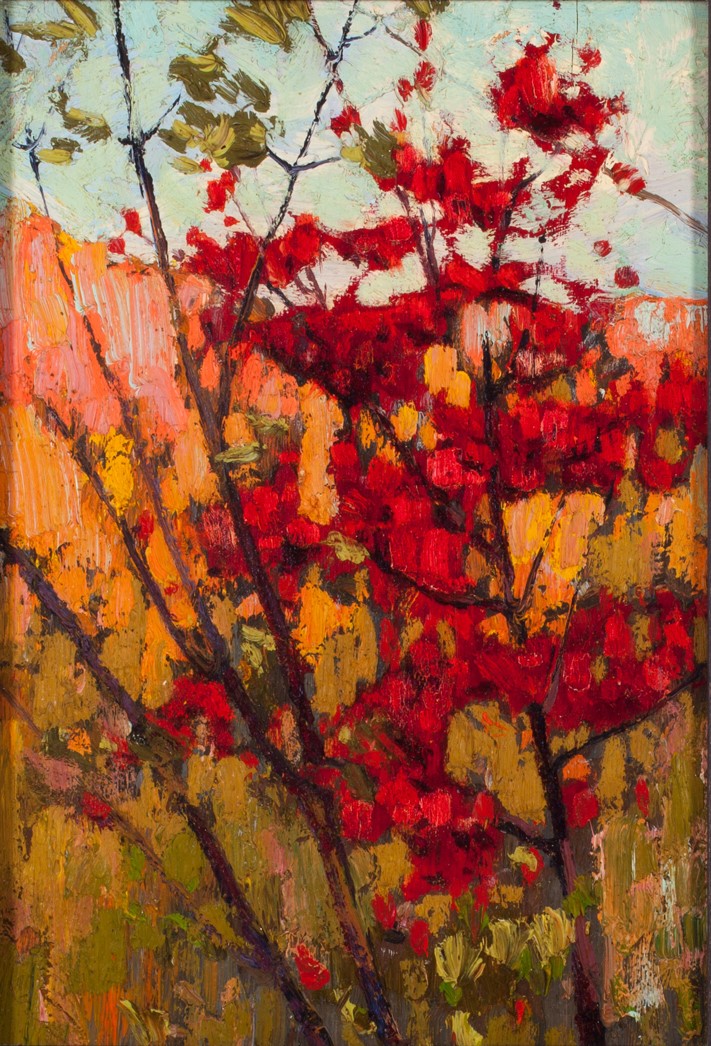 Tom Thomson (Canadian 1877 – 1917)
Soft Maple in Autumn
1914
oil on plywood
25.5 x 17.8 cm
Collection of the Tom Thomson Art Gallery, Owen Sound, Ontario, gift of Louise (Thomson) Henry, sister of Tom Thomson, 1967
(Photo credit: Michelle Wilson)
Though most strongly identified with Algonquin Park, the Canadian painter Tom Thomson lived and worked in Toronto's ravines. During the last years of his brief life, he spent part of the year in and around Algonquin Park and wintered in Toronto, painting and living in a shack behind Lawren Harris's studio building in the Rosedale ravine. 2017 marks the centenary of this great painter's death. In a compelling performance created especially for the outdoor setting of the Don Valley Ravine at Toronto's Evergreen Brick Works, through original songs, Tom's letters, and the literature of his time, Thomson's life, passion and work will be celebrated by novelist (and Toronto's Poet Laureate) Anne Michaels and singer/songwriter David Sereda. They will be joined by stellar musicians Ken Whiteley, Tyler Wagler, Keira McArthur, and Sandra Swannell. The performance will begin outside before dusk and move inside as night comes on.
A selection of drinks (alcoholic and non) will be available for purchase through Evergreen's Sipping Container during the performance
We are pleased to have Evergreen Brick Works as our Venue Partner for this event!
This event is part of the Don Dialogues Series

Getting to Evergreen Brickworks