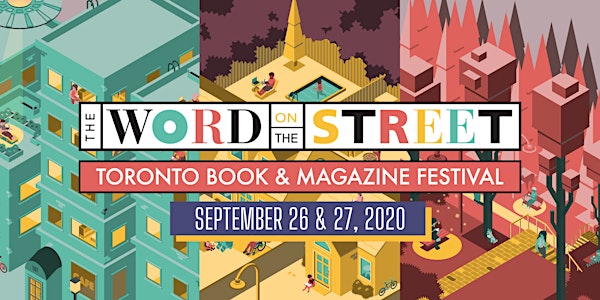 The Word On The Street 2020 Virtual Festival!
Welcome to WOTS2020, our first ever virtual festival of storytelling, ideas, & imagination!
Refund Policy
Contact the organizer to request a refund.
Eventbrite's fee is nonrefundable.
About this event
The Word On The Street Toronto is a festival of storytelling, ideas, and imagination – but we're also a community. For more than 30 years, we've written this story together, from our humble beginnings on Queen St. West to the halcyon days at Queen's Park, and our latest home: Toronto's Harbourfront Centre.
This year, we are pleased to present our first ever virtual festival, WOTS2020!
Over the festival weekend, you'll have your choice of three simultaneous live streams or "stages", including plenty of kid-friendly events. You'll be able to support our amazing authors, publishers, and local bookstores by shopping our multi-day virtual marketplace. And you can connect with other readers (and the rest of the publishing community!) in our interactive Discord channel. Here's a handy How-to Guide for our WOTS2020 festival!
Can you join us? R.S.V.P. today!
Registration is FREE, as always (but we also appreciate donations if you can easily afford it. You can choose to donate with your ticket, or support the festival with a donation of any amount at Canada Helps).
We asked, and you told us what matters most about the WOTS experience: Discovery. Inspiration. Connection.
For many, WOTS is where they first discovered a brand new author while browsing our exhibitor marketplace, Canada's largest open-air book fair. We'll miss connecting with you in-person, but we'll be back next year!
Our community is creative and resilient, and we're excited to bring The Word On The Street to you, in your homes.
Welcome to WOTS2020!
-David, Maya, Rebecca, Sienna, Vannessa, Paola & Ayesha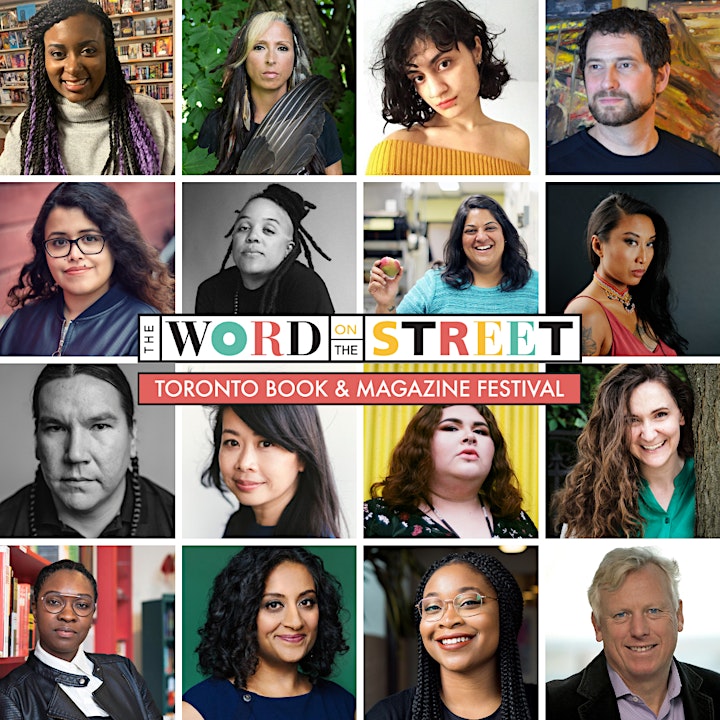 Festival At-a-Glance
This year's festival will include three streams of programming hosted live on our YouTube channel on both Saturday, September 26 (10AM-9PM ET) and Sunday, September 27 (10AM-8PM ET):
IDEAS & IMAGINATION
KIDS & TEENS
BOOKS & DISCOVERY
The full schedule and lineup is available on our new website!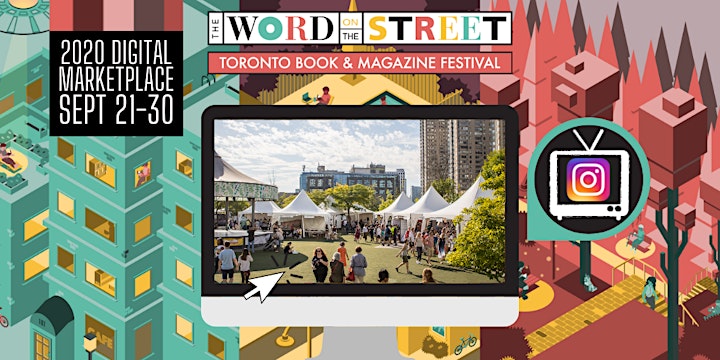 Are you missing meandering through our marketplace? Well, we've set up our tents in cyberspace!
Our 2020 Digital Marketplace is OPEN: www.wordonthestreet.shop
In lieu of an in-person event, we've recreated the best parts of our annual book fair on a digital platform where you can browse safely. Discover new books, visit your favourite presses, and download resources from art and literacy organizations—all from the comfort of your home.
Check out select exhibitors on our Digital Soapbox, an IGTV series happening live on our Instagram at 6PM ET each night September 21-25 leading up to our festival weekend, with readings, live demonstrations, Q&As, and more! With three featured Exhibitors chatting back-to-back during the hour with WOTS staff and #Bookstagram hosts, you'll get a taste of what this year's Marketplace is all about.
Tune in live to ask Exhibitors questions of your own!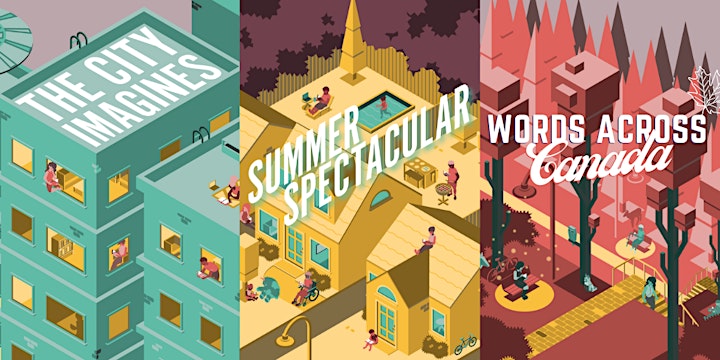 Land Acknowledgement
We would like to acknowledge that WOTS Toronto operates on land that is the territory of the Huron-Wendat and Petun First Nations, the Seneca, and the Mississaugas of the New Credit First Nation.
This territory is the subject of the Dish With One Spoon Wampum Belt Covenant, an agreement between the Haudenosaunee Confederacy and the Confederacy of the Anishnaabek and Allied Nations to care for and share the resources around the Great Lakes in peace.
Tkaranto is now home to many diverse First Nations, Inuit and Métis peoples with long histories on this land – we are privileged to live, work and create in this territory, and must act with awareness and solidarity. We encourage you to educate yourself about the land you occupy, wherever you're tuning in from.

The Word On The Street is an annual celebration of storytelling, ideas and imagination, hosting Canada's largest FREE book and magazine festival each September and promoting great books by Canadian and Indigenous authors year-round.