Description
The event is now Sold Out, however, donations are gladly accepted.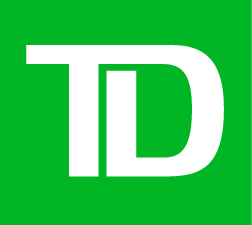 Presents:
The Works Golden Summer Gala
We are delighted to invite you to the signature summer event of the year, "Golden Summer Gala" which will take place on June 26, 2015, from 6:30pm to midnight, at the Fairmont Hotel Macdonald.
This year, the Gala will celebrate the launch of the 30th annual The Works Art & Design Festival, which has seen over 7.2 million visitors to 1375 exhibits & 805 Festival Sites featuring over nearly 30,000 artworks. The Gala also celebrates the successes of The Places: Art & Design in Public Places. Since its inception in 1999, The Places has produced over 63 Public Art & Design Projects throughout downtown and other neighbourhoods – raising over 7.138 million dollars in cash and in-kind contributions.
The proceeds raised will support Education Initiatives & Council Scholarships at The Works Society. To date, we have supported 203 internship placements and 186 Scholarships for Edmonton and Canada's next generation of Cultural Workers.
The Gala features one of a kind live art and musical performances, a stunning silent auction, and a Food is Art Dinner Experience – all enjoyed by 400 of Edmonton's ?finest creative & business community members.
Each ticket eligible for a $75 charitable tax receipt.
For more info, visit The Works Website:
Gala Co-Chairs:
Sarah Chan & Sydney Young
Gala Presented by:
Edmonton Business Council for Visual Arts
Organizer of The Works Golden Summer Gala
The Edmonton Business Council for Visual Arts (The Council) was established in 1994 to promote the growth of the visual arts community and to realize the economic gains for the greater community from doing so. Representing the arts and business communities, The Council has over 30 Volunteer Honourary Members that act as catalysts for greater contact between both groups. 
The Council members sponsor The Works Summer Solstice Gala, this year celebrating the 34th annual Works Art & Design Festival. Proceeds benefit student scholarships and internships in art and design at The Works. 
The Works International Visual Arts Society provides executive directorship for The Council.