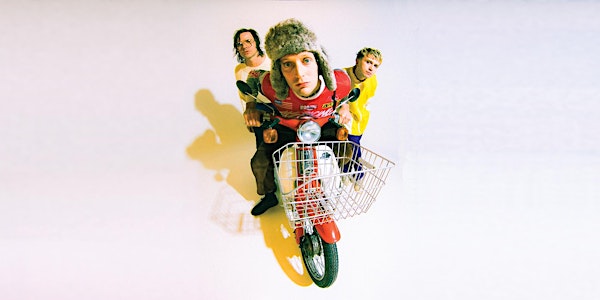 The Zolas
Ages 19+
Supercrawl Presents
Supercrawl Presents The Zolas – live at Bridgeworks!
When and where
Location
Bridgeworks 200 Caroline St. N. (off Barton St. W.) Hamilton, ON L8R 0A6 Canada
Performers
Headliners
More Performers
Refund Policy
Contact the organizer to request a refund.
About this event
PROOF OF FULL COVID-19 VACCINATION REQUIRED FOR ENTRY
The province of Ontario requires all attendees to supply government-issued proof of full COVID-19 vaccination (with Government of Canada approved vaccines, with final dosage administered at least 14 days before door time). Government issued photo ID matching details on vaccination must also be presented for validation purposes. If you were vaccinated outside of the province of Ontario or outside of Canada, please provide a digital PDF or printed copy of your government issued vaccination confirmation receipt for your Government of Canada approved vaccine. Electronic vaccine receipt can be obtained using a green Ontario health card via covid19.ontariohealth.ca.
FACE MASKS REQUIRED in compliance with Ontario Reg. 364/20 under Reopening Ontario Act, 2020, S.O. 2020 and City of Hamilton Bylaws 20-155 and 20-202
Active screening, contact tracing, proper face masking and PPE, physical distancing from individuals outside of one's household, and capacity limits all have important roles to play in enhancing the safety of our performance spaces, limiting viral spread, and improving health metrics in the wider community.
••
One of Vancouver's most prominent and genre-bending bands, The Zolas, announces their upcoming Canadian tour "Come Back To Life". The tour is named after their upcoming album Come Back To Life, out now via Light Organ Records.
Written and recorded in BC, the new album is fuelled by '90s-era British rock / pop vibes, and infused with stories that touch on the personal to political. It's also a testament to their creative output and consistent drive for a new, fresh and forward facing sound. With provinces (and venues) opening up, and the appetite for live music through the roof — the band is more than eager to get back on the road and showcase their new tunes.
"When we had to delay touring for a year nobody knew how performing this album would feel in a post-pandemic world," says frontman Zachary Gray. "But, as it turns out, songs about suddenly realizing that your whole world is built on a foundation of genocide, fantasizing about buying a one-way ticket somewhere and disappearing, feeling the climate apocalypse at our doorstep, getting bodied out of your city by a real estate bubble, long term relationship angst, waking up to the violence of global inequality, and falling in love with someone incredible have aged pretty well."
In 2016, The Zolas released their JUNO-nominated, and critically acclaimed breakthrough LP Swooner. The follow up - featuring a new direction for the band - was planned for 2020 Yet, like with so many of their contemporaries, COVID-19 led The Zolas to pivot and instead they launched a new campaign they dubbed "Z Days" which promised fans a new single on the second of each month. True to their word, the band shared five singles last year. The series kicked off in June with "Energy Czar" which was followed by July's "Come Back To Life" and "Ultramarine" in August. September saw the band unveil "Wreck Beach/Totem Park." and October's "I Feel The Transition" entered the US Submodern chart at #22, and was added to rotation at several stations across Canada.
While Come Back to Life is an unrepentantly joyful sonic love letter to a magical time, the Zolas aren't afraid to get serious on the lyrical side of things. the album touches on everything from waking up to Canada's appalling treatment of its First Nations ("Wreck Beach/Totem Park") to global wealth disparity ("I Feel the Transition") to artists being priced out of the cities they've helped make great ("Bombs Away"). Consider, then, Come Back to Life being inspired by the past on multiple levels, quite rightly making the Zolas thrilled about the band's future.
Instagram | Facebook | Twitter | Spotify | Apple Music
•
Hotel Mira, born from mastermind Charlie Kerr, have taken the sound out of the garage and into a considerably lusher landscape. Having worked with Grammy-award winning producer Eric Ratz (Billy Talent, Arkells), Hotel Mira are producing songs that boast anthemic, soaring choruses while sacrificing none of their sheer rock 'n' roll energy.
Instagram | Facebook | Twitter | TikTok | Spotify | Apple Music
•
This event is 19+. Valid government issued photo ID is required in order to enter. Door time, set times, and event schedule subject to change. Event subject to change in response to municipal and provincial public health guidelines.