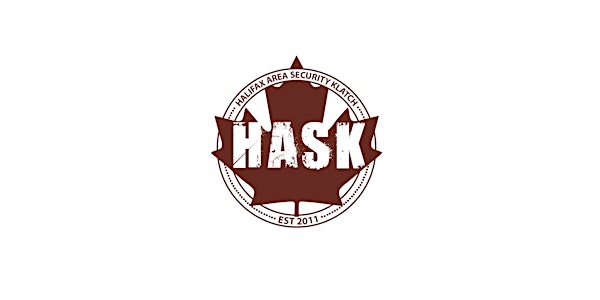 theHASK Meeting - 15.10.2020
theHASK virtual meeting October 15, 2020! Sponsored by FireEye.
Date and time
Thu, Oct 15, 2020 2:00 PM - 5:00 PM PDT
About this event

FireEye
Intelligence-led, innovative cyber security to defend you from known and unknowns threats. Trusted by more than 9,300 customers worldwide, including 50% of the Forbes Global 2000. Detection & Response. Nation-Grade Intelligence. World-Renowned Expertise
Event Details
The Halifax Area Security Klatch is a sponsored monthly meeting open to anyone in the local IT community.
Kicking off fall with Cyber Security Awareness month, theHASK has been on hiatus for a bit, but we are back with a virtual meeting sponsored by FireEye!
Location: Virtual
Date: October 15, 2020
Price: Free!
Register via Eventbrite, meeting link will be sent October 15.
Schedule
6:00 to 6:30pm - Opening remarks, introductions
6:30 to 7:30pm - Build an Intelligence-led Security Operations Capability - Jamie Haggett
7:30 to 8:30pm - Binary Exploitation - Defeating Non-Executable Stacks with ROP Chaining - Brian Yip (r0kit)
8:30 to 9:00pm - Securing Developers: How Security can support engineering teams and still manage risk - Jeff Hann
9:00pm - Closing