THEMUSEUM After Dark Membership
About this event
Individual Membership | 1 Named Cardholder - $60 Unlimited access for one named Member on card.
Social Membership | 1 Named Cardholder + 1 Guest - $100 Unlimited access for one named Member on card and a guest (bring a differentfriend every time you visit!).
THEMUSEUM is offering one-year After Dark membership packages for you, or for you and aguest, that includes exclusive discounts and offers. Your membership is valid for one year from the date of purchase.
Join THEMUSEUM After Dark for free admission to events including:
FREE General Admission to THEMUSEUM on Wednesdays (Open 10am-9pm)
Access special THEMUSEUM After Dark discounts:
$10 Off 2021 Food Events
Additional events and offers to be announced!
THEMUSEUM After Dark membership also guarantee's admission to our events for membersvia pre-sale offers and notification.
Enjoy local discounts at various local businesses:
10% discount at THEMUSEUM's Gift Shop.
10% discount at Four All Ice Cream
10% discount at Goodvibes Juice Co.
Your membership will start the date you select at check out, and run for one calendar year.
Be the first to know about upcoming events, free tickets, discounts and more by joining our newsletter here.
Many more events and savings to be announced.
Experience an AfterDark one-year membership package for just $50 (regular $60). The package includes access to these events and more, bring a guest to each event for the entire year for $90 (regular $100).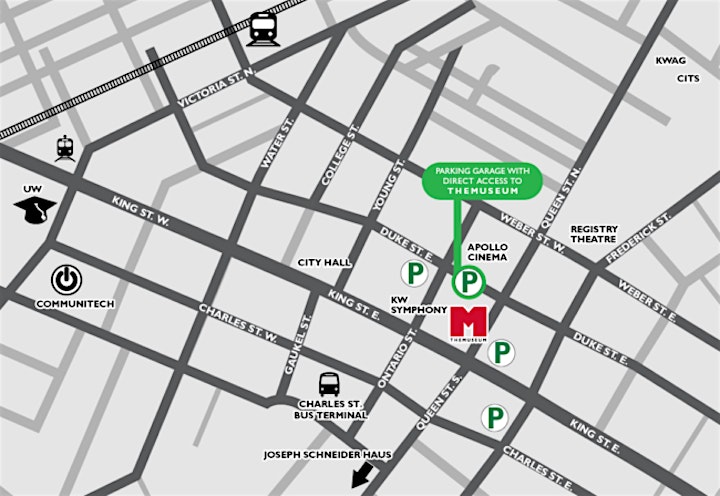 Organizer of THEMUSEUM AFTER DARK MEMBERSHIP
Located in downtown Kitchener, THEMUSEUM is a new kind of museum – one of ideas and experiences. No dusty objects, no collections, and no velvet ropes here. We are dedicated to presenting fresh, relevant cultural content from around the globe in unique and interactive ways that intersect art, science, culture and technology. We are a premier cultural destination and a hub for creative thinking and inspired play.