Thermomix® Advanced Cooking Class: Join Nicole, Valerie, Michelle and Irene to learn to prepare a delicious Fall themed dinner!
About this Event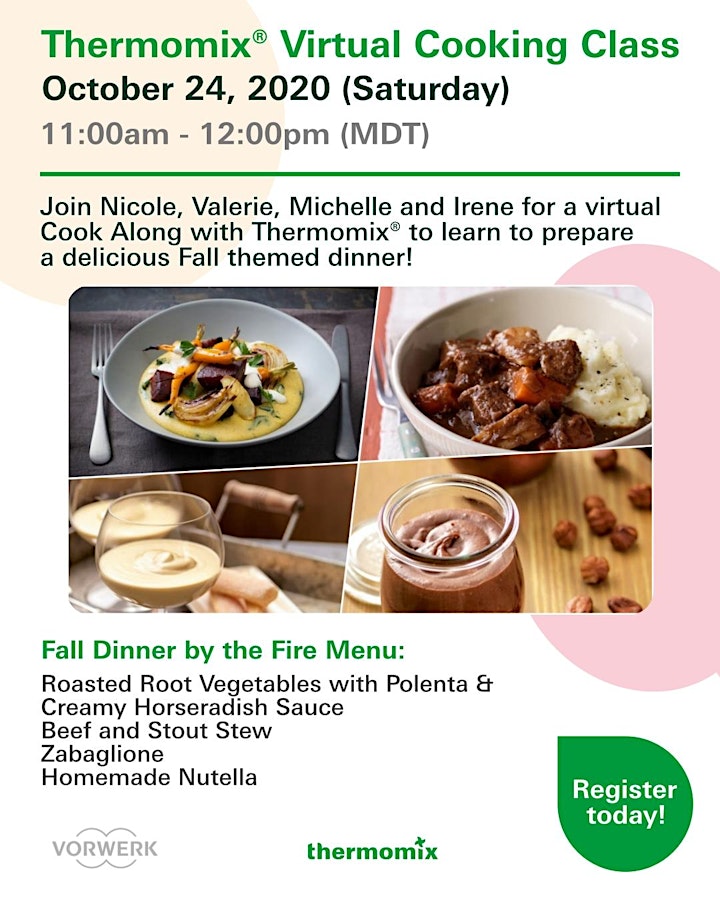 Thermomix® Advanced Cooking Class
Via Zoom: class link will be sent to you upon registration
Once registered, your confirmation email will contain a link to the event that contains:
the ZOOM link to enable participation
the recipe or recipe link
so we are all ready to "make it happen" during our time together.
Note: VIDEO enabled (video on, please) is required for all class attendees.