THETA Rounds, December 2, 2016
Description
Welcome to THETA Rounds.
You can register here for the online webinar , or you may want to attend in person at the venue listed below.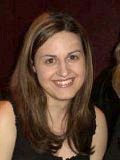 Topic: The role of mental health and addiction among high-cost patients.
Speaker:
Claire de Oliveira, PhD, Independent Scientist and Health Economist with the Inst for Mental Health Policy Research at CAMH; Assistant Professor at Institute of Health Policy, Management and Evaluation, University of Toronto.
Since 2008 THETA has been hosting a lecture series THETA Rounds and inviting world experts to address various issues related to Health Technology Assessment, Clinical Research and Health Policy and Ethics fields. Recordings of most sessions are available online in the THETA Rounds Archive. For more information about our Rounds and the upcoming sessions, please visit http://theta.utoronto.ca/Rounds
Thank you for your interest in the upcoming session.