THETA Rounds, March 24, 2017
Description
Welcome to THETA Rounds.
You can register here for the online webinar , or you may want to attend in person at the venue listed below.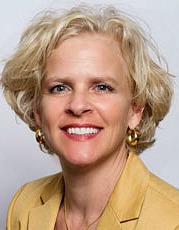 Topic: The promise and pitfalls of Remote Patient Monitoring
THETA Collaborative is pleased to invite Heather Ross, BSc, MHSc, MD, FRCPC, FACC to speak at our next Rounds session.
Dr. Heather Ross is an international leader in research, a ground breaking innovator in heart failure treatment, and a visionary in patient care. A Canadian Medical Hall of Fame honoree, and one of Canadian Geographic's 100 Great Explorers, Dr. Ross' life work has been to improve the health and care of those with heart failure. With over 15 years of research experience driving design and development of new technologies such as the "Medly App" and more than 200 peer reviewed publications, Dr. Ross stands at the head of her field. At University Health Network, Dr. Heather Ross is Ted Rogers and Family Chair in Heart Function, head of the Ted Rogers Centre of Excellence in Heart Function, and director of Toronto General Hospital's cardiac transplant program. As a University of Toronto professor of medicine, Dr. Ross is focused on research into mobile health and equitable access to care. She is a dedicated teacher for residents and fellows who have come from across the globe to train with her. A past president of the Canadian Cardiovascular Society, Dr. Ross leads the community of heart failure researchers and healthcare providers in progressive guidelines to improve patient outcomes, individualizing therapy, and increasing quality of life.
Since 2008 THETA has been hosting a lecture series THETA Rounds and inviting world experts to address various issues related to Health Technology Assessment, Clinical Research and Health Policy and Ethics fields. Recordings of most sessions are available online in the THETA Rounds Archive. For more information about our Rounds and the upcoming sessions, please visit http://theta.utoronto.ca/Rounds
Thank you for your interest in the upcoming session.
Organizer of THETA Rounds, March 24, 2017
The Toronto Health Economics and Technology Assessment (THETA) Collaborative is a multidisciplinary research collaboration dedicated to providing evidence informed decision support to health technology policy makers and advancing the science of health technology assessment (HTA). More information on our website.