Sentence By Sentence: The Journey of the Story
About this event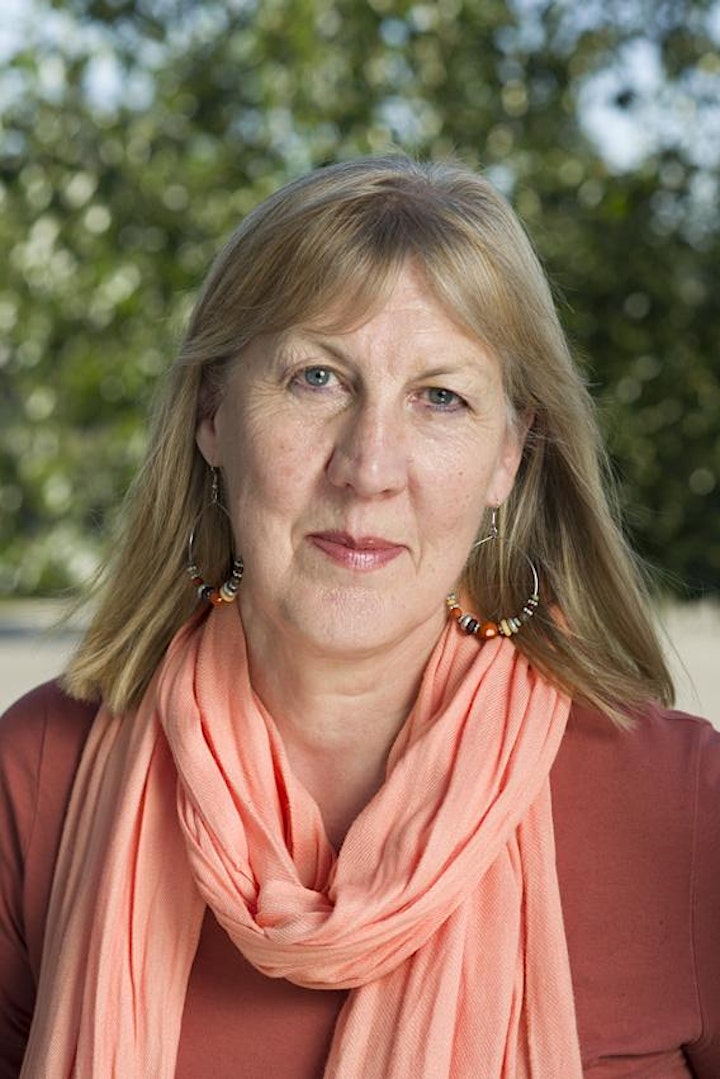 It's a misnomer to describe writing as "discovering what you want to say." The fact is that you don't know what you want to say in advance of the journey. You're taking a leap into the unknown. All you know is what to take with you—your laptop, a cup of coffee, and your imagination. Believe it or not, whole novels have been written using this method. As the American novelist E.L. Doctorow said, "Writing is like driving at night in the fog. You can only see as far as your headlights, but you can make the whole trip that way."
Join Patricia Robertson, author of three critically acclaimed short story collections, for a writing workshop in which you'll start a story with a writing prompt and learn strategies for how to keep going.
Everyone has a story to share—that is one of the fundamental truths that powers our team. Writers invest in refining their stories, to maximize their impact on readers. Our Writing Craft workshops give all interested writers, whatever their experience, a chance to soak up the expertise of some of the amazing writers featured at THIN AIR 2021. Each workshop is 90 minutes long, and thanks to our partnership with the Winnipeg Public Library and support from Taylor McCaffrey, we are thrilled to offer them without charge!
Sign up—then show up!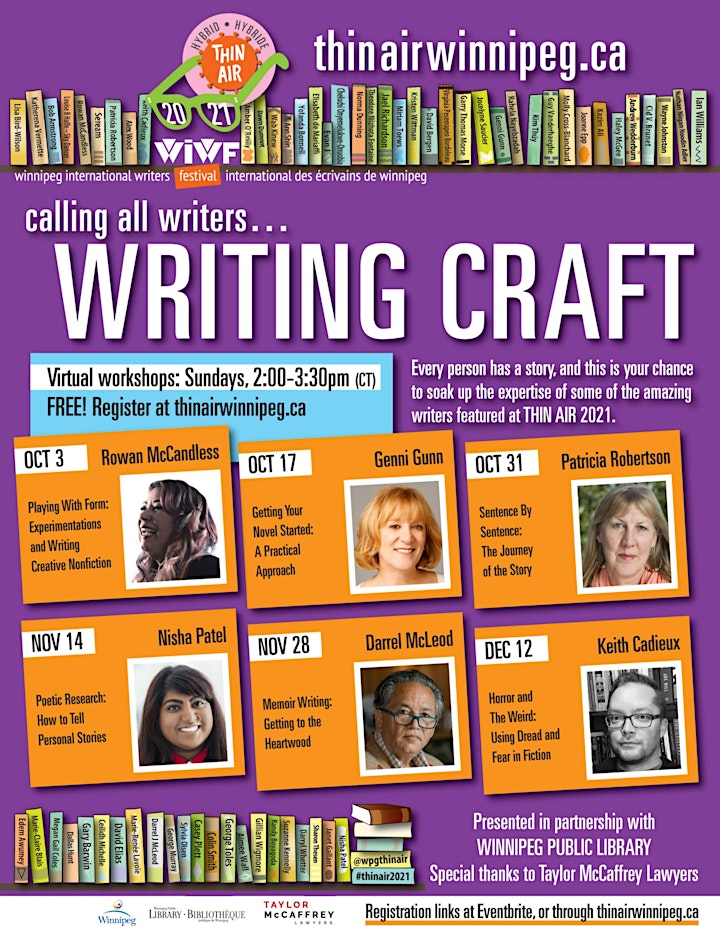 Date and time
Location
Refund policy
Organizer of THIN AIR 2021 Writing Craft : Patricia Robertson
Our purpose is to strengthen and support a broad reading community by curating and presenting an annual festival celebrating writers and reading, as well as by acting as a reading resource. To serve those ends, we showcase quality writing, we create forums for conversation, creativity, and learning, and we share our enthusiasm.
Notre but est le renforcement et le soutien d'une collectivité élargie de lecteurs en organisant et en présentant un festival annuel qui célèbre les auteurs et les lecteurs, et en servant de ressource pour la lecture. Pour atteindre ces fins, nous mettons en valeur des œuvres littéraires de qualité, nous créons des forums de conversation, de créativité et d'apprentissage, et nous partageons notre enthousiasme avec le public.