Description
An experiential event for women looking to create their ideal life, on their terms.
Think And Grow Rich For Women is an experiential event for women looking to create their ideal life, on their terms with Sharon Lechter and Lisa Copeland.
Visit our full event page here for all the details and bios: http://www.aderaangelucci.com/grow-rich/ )

Imagine this…
Investing one day of your time listening to inspiring talks by keynote speakers who have figured out how to WIN BIG in business and in life. These talks will leave you feeling re-energized and motivated to make the necessary changes that shift your life from getting by, to thriving.
Now, talking is great, but ACTION is where it's at, so we'll be minimizing the speaking, to maximize your time with fun break out sessions, mastermind lunches, and Q&A sessions that help you walk away with tangible actions to start implementing in your business right away.
Lastly, beyond feeling inspired, and knowing what to do next, Think And Grow Rich For Women is a unique networking experience. You'll be in a room with hundreds of women like you - amazing business owners who are stepping into their greatness. This is your opportunity to meet your future clients, or collaborators. Think and Grow Rich for Women is for you if you're a small business owner who is striving to succeed in all areas of your life. You have a keen desire for business growth and financial stability, and you want your work to be driven by purpose.
This is the first time Think and Grow Rich for Women has come to Canada! Be a part of history.

Chantal and Adera, the hosts of this experience met at an event, not unlike this one, and believe that these types of gatherings leverage the thing that women have as their innate superpower: the ability to CONNECT. We're bringing together a room full of inspiring women (not just the speakers, but people like YOU) so we can all elevate together. If you leave this event without a new lease on your business life and some amazing new contacts, we haven't done our jobs.
Check out Sharon Letcher's and Lisa Copeland's websites and get excited!!
First 100 TICKETS SOLD GET A FREE COPY OF THINK AND GROW RICH FOR WOMEN THE BOOK!
Join the event Facebook page and get in on the conversation with fellow attendees: https://www.facebook.com/events/297047580787750??ti=ia
Event sponsored in part by
BDO LLP (www.bdo.ca) | Cloud 9 Beautique (www.cloud9beautique.com | Spiro Creative (www.spirocreative.ca | 107.7 Pulse FM (www.pulsefm.ca) l Partytree Rentals (www.partytreerentals.com) l Ethical Bean (www.ethicalbean.com) l Seryna Myers (www.seryna.ca) l Kristy Powers Photography l BMW Langley (http://bmwlangley.com l Mylyne and Associates (http://mylyne.com) l Michael Stunden l Michael Walsh l

Organizer of Think and Grow Rich for Women
ABOUT ADERA
Adera is Co-founder of SPIRO Creative, an award-winning video production company, and the host of Passionpreneur TV. She has mastered the art of helping people connect with their truth, and own their awesomeness on camera and beyond. Using the insights she has gained helping leaders and entrepreneurs tell their stories, she teaches people how to get real, find what lights them up and how to share it. She is thrilled to be a part of Think and Grow Rich for Women, and hopes every attendee walks away with a little more daringness to share their passion more boldly with the world.
ABOUT CHANTAL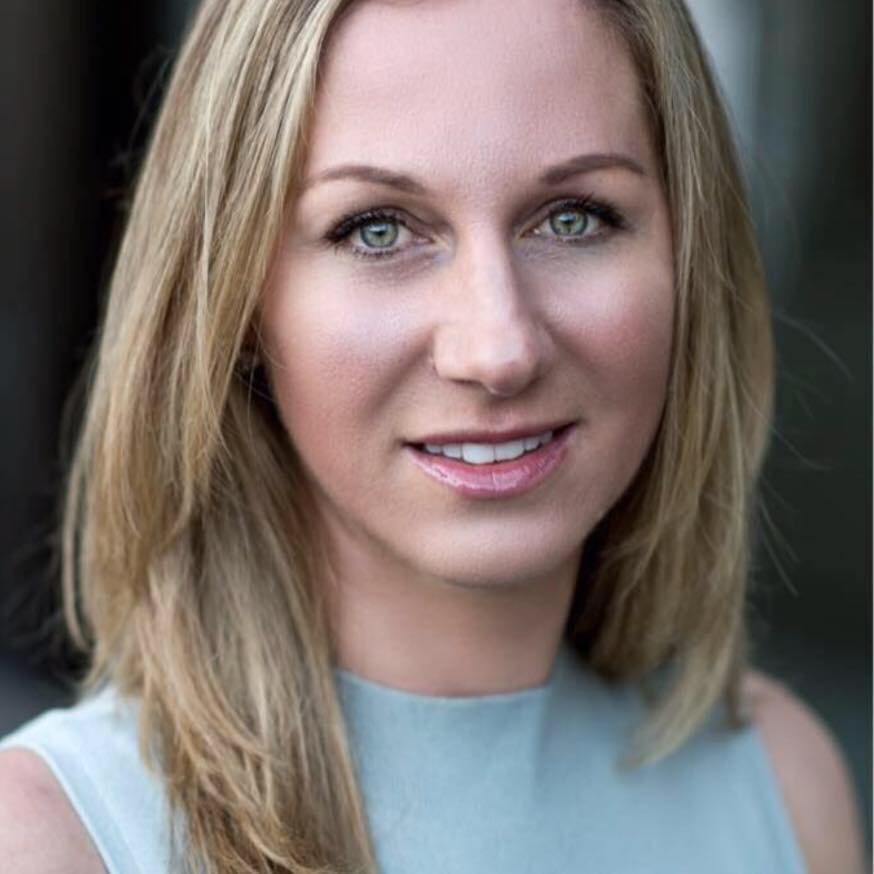 Chantal is CEO of NYCE Sensors Inc and CEO and Co-Founder of Cloud 9 Beautique, an award winning MediSpa and Salon in Maple Ridge BC. With a CPA, CA designation spanning a career of 20 years, Chantal's passion lies in helping business owners understand how finding the power in their numbers can transform a business from failing and running in the red, to thriving and bringing joy and prosperity. Chantal has mentored with both Sharon Letchter and Lisa Copeland since meeting them in Texas over two years ago. It is her great pleasure to share her mentors and friends with other women business owners of the Lower Mainland.