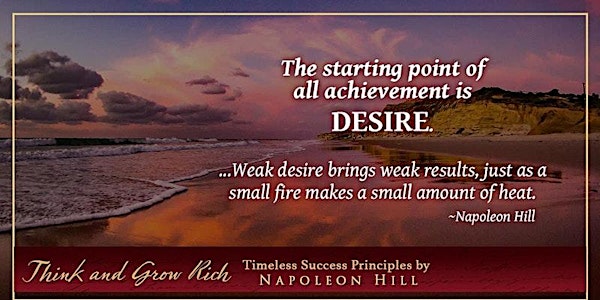 Think and Grow Rich -FREE COURSE w/ John Maxwell Coach & Top 10 TREB Agent!
Think and Grow Rich. This FREE five week course will take you deeper examining yourself to unlock your fullest potential!!!!
About this event
Do you have BIG DREAMS but just cant achieve them or just want to challenge yourself to more personal growth and development?
Take this free five week course with a John Maxwell Mindset Coach & Top ten Realtors on Toronto Real Estate Board (55,000 realtors) running a successful team who will share the principles of the great book, "Think and Grow Rich" put to real life practicality.
Sign up TODAY!!! Only a few spots left :))