Description
Create a more sustainable office by changing the way you think about waste
On November 30th, 2017, Join Sustainable Hamilton Burlington to learn about how to create a more sustainable office by changing the way you think about waste.
An important component of any office sustainability strategy is how you create and deal with "waste". Wasted resources – paper, food, used IT equipment, for example – represent inefficiency and wasted money. Many of the waste outputs of our businesses can be avoided or reclaimed and used again as resources in a circular economy.
Join Sustainable Hamilton Burlington and speakers Peter Hargreave (President, Policy Integrity Inc.) and Frances Edmonds (Head of Sustainability, HP Canada) to learn how you can redesign the relationship your office has with waste and start moving your business towards a sustainable future!
Speaker Information:
Peter Hargreave: President, Policy Integrity Inc.
Frances Edmonds: Director of Environmental Programs, HP Canada

Agenda:
Registration, Networking, Continental Breakfast (breakfast is included with your registration): 8:00 am.
Workshop 8:30 am – 11:30.

Bluewater Ballroom
Waterfront Hotel Downtown Burlington
2020 Lakeshore Rd, Burlington, ON
Parking: If you are planning to drive to the event, we wanted to make you aware of the parking options. You can park in the Waterfront Hotel Parking lot for $6.00 ($2.00 per half hour to a daily max of $6.00). Parking is also available at 421 John Street, for $1.75 per hour (so about $5.25 for the length of the event).
This event will use clean power courtesy of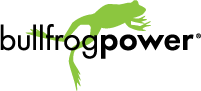 Thank you to our Sponsors: