This event is geared towards multi-lingual international graduates.
About this event
IDO Media is a Chinese marketing company that connects local businesses with Canadian Chinese consumer. With our background, we understand the need of immigrants to find a meaningful job that can provide an opportunity for obtaining Permanent Residency in Canada. Therefore, this year we are opening doors to all international graduates to meet and network with local and national employers.
Aside from the networking segment, our exhibitors will offer 3 FREE seminars for you: 'Resume Tips' presented by Manpower Staffing Agency, 'Interview Tips' by Robert Half Staffing Agency, and 'Manitoba Provincial Nominee Program Update' prepared by the Immigration Officers from Manitoba Provincial Nominee program.
This is a very unique opportunity and we have gathered employers that are particularly interested in hiring an international specialist. We aim to gather 30 exhibitors, and so far our exhibitor list includes:
XTech Smart Home
Aichi Food Delivery
Winplus Immigration
Your Next Place
Mathnasium Winnipeg
Royal Bank Canada
AAA Construction
Daily Travel Agency
Manitoba Provincial Nominee Program
Global Education
Wingo Consulting Group
Xiaoyu Financial Group
--To Be Determined--
Portia Ella Outlet Collection Winnipeg
Canada International Education ServiceCentre
SkyOne Realty Ltd.
IDO Media
CdnVISA Immigration Consultants
Arbor Memorial
Robert Half Canada
Manitoba Career Prospects
City of Winnipeg
Pinnacle Staffing Agency
Winnipeg Fire Paramedic Services
Winnipeg Transit
Manitoba START
TD Canada Turst
Immigrant Centre Manitoba
Investor Group Bomber Store
Opportunities for Employment Inc
Mecedes-Benz Winnipeg
Book May 9th off and tell your friends to join. The admission is free and it may become the opportunity that will propel your life in Canada after university. For more information, please visit the website, http://iscareerfair.ca or email mike@idomedia.ca
See you there!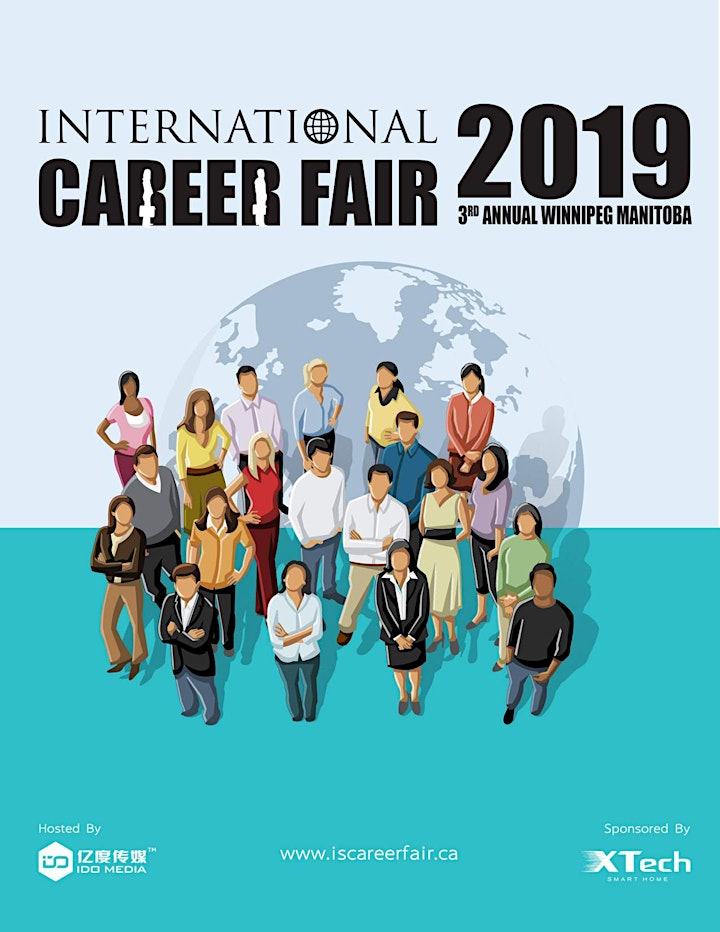 Organizer of Third Annual Winnipeg International Career Fair 2019