Description

Promoting Dialogue and Problem Solving Among Sustainability Thought Leaders

---
Thought Leaders to discuss how to create a better form of Capitalism: Capitalism 2.0
In order to change the business model leaders must break free from the pack and take a stand. They must find partners who share their vision. They must showcase the benefits of a more sustainable approach to business. They must chart the pathway to Capitalism 2.0.

DATE: Wednesday, Dec. 5, 2012
TIME: 4:30-6:30 EST (snacks and networking from 6:30-7:30)
LOCATION: Bennett Jones, 1st Canadian Pl., 100 King St. W. (King/Bay), 34th Floor, Toronto
LIVE WEBCAST & TWITTER CHAT #tssschat from 5:00 - 6:30 EST
Tickets for both the live event and the webcast must be purchased in advance)


Distinguished Guests: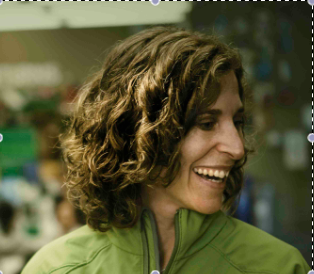 Esther Speck,

Director of Sustainability and Community
Mountain Equipment Co-op


Terry Kellogg
Chief Executive Officer
1% For The Planet
During the discussion you will learn:
How despite its "medium size" a company like MEC can be a catalyst for driving so much positive change
What metrics must be embedded into the capitalist model to ensure that change goes beyond words
How being part of the 1% network (1400 companies in 45 countries) leverages a company's ability to drive change
What changes are necessary to fix our broken form of Capitalism
Agenda:
4:30 – 5:00 pm: Registration, snacks and networking
5:00 – 5:10 pm: Introductions and special announcements
5:10 – 5:45 pm: Co-Presentations from Esther Speck and Terry Kellogg
5:45 – 6:05 pm: Breakout session*
6:05 – 6:15 pm: Groups report back to main audience – "idea harvesting"
6:15 – 6:30 pm: General Q and A
6:30 – 7:30 pm: Networking and snacks
* Group breakout session to discuss:
Capitalism 1.0 is broken – What specific changes are necessary to develop a better system – Capitalism 2.0?
RAFFLE - 3 $50 MEC gift certificates

All attendees are eligible to win!
Ticket price includes speaker and snacks. Please remember the environment - no printed tickets are necessary, a master list of attendees will be at the door. All sales are final - no exchanges or refunds. Tickets at the door are $80.
Lead Media Partner
Aman Singh (Editorial Director,
CSRwire
) will be our twitter chat facilitator. Sign up for our LIVE FREE WEBCAST today.
---
Esther Speck
Prior to joining MEC, Esther was the principal of a sustainability consulting business that collaborated with organizations such as the Resort Municipality of Whistler, the Vancity Credit Union and Fairmont Hotels and Resorts. She has been involved with The Natural Step Canada for many years and was one of the early implementers of the framework both for decision making and capacity building. Esther was the Vice Chair of the Board of Directors of Mountain Equipment Co-op, director of the Aurora Institute and Net Impact Chapter Founder. She is currently on the Board of the Whistler Centre for Sustainability and Bridgehead Coffee. Esther holds an MBA and a Masters of Resource and Environmental Management. Esther believes that business is critical in finding solutions to global sustainability challenges. She applies her passion for outdoor recreation and experience in strategic sustainability in her role at MEC.

Terry Kellogg
For two decades, Terry has worked and studied at the intersection of business and the environment. His focus areas have included mining issues at the Greater Yellowstone Coalition, renewable energy and marketing at Green Mountain Energy and sustainable business practices at the Timberland Company. Through work with both for profit and nonprofit organizations, Terry has gained a deep appreciation for the role that each can play in affecting positive change. In 2000, Terry became the first staff person at Timberland dedicated to minimizing the company's environmental footprint and supporting new markets for sustainable products. As Director of Environmental Stewardship, Terry reduced the company's carbon footprint by more than 15%, adopted widespread use of water-based adhesives, and launched programs in green building and organic cotton. In 2005, Terry joined 1% for the Planet, and has since grown membership from 92 to more than 1400 companies in 44 nations. Terry has a BA in Economics from Middlebury College and a MBA and a Master of Environmental Management from Yale University. In the winter, Terry loves to ski in the backcountry. Year-round he's addicted to all kinds of sports that mix endurance and adrenaline.
---
Venue Sponsor

We are very pleased that the law firm of Bennett Jones continues to host our events. Please follow this link to learn more about Bennett Jones.

---
Thanks to our Promotional Partners:


Organizer of Thought leaders to discuss how to create a better form of capitalism: Capitalism 2.0