Description
Introvert? Curious about how your thoughts affect your relationships?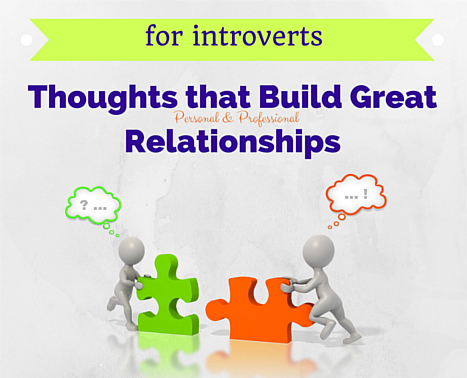 Join us for this thought-provoking and interactive workshop to:
Learn how the Thought-Feeling-Action chain affects your personal and professional relationships
Improve your relationships by turning what you don't like in others into a self-growth opportunity
Add new "tools" to your "Relationship" toolbox!
Limited seats available (15)!
What people say:
"Think you are ready to build great relationships? Get your own answer, you will be amazed!"
"I was very impressed with all the things I have learned about myself. Gabriela is very personable and knows what she is talking about."
---------------
Gabriela Casineanu, an introvert herself, is a professional coach and workshop facilitator with over 9 years experience, passionate about helping introverts to live a more fulfilling life, and create a better world for all of us. More about Gabriela and her work: ThoughtsDesigner.com