About this Event
Date: Wednesday, November 13, 20, AND 27, 2019
Time: 6:10pm - 8:00pm
Location: 36 Queen St E, Brampton, ON L6V 1A2
Transportation: a close walk from the Brampton Go and Downtown Brampton bus terminal, with underground parking available at the Rose Theatre parking lot.
Thank you to our venue sponsor: Roots Community Services (formerly United Achievers Community Services)
If you have any questions, please email info@dogoodfundraising.ca or call Rohit Mehta, the presenter, at 647-710-4261.
**USE PROMO CODE "BUNDLE15OFF" WHEN PLANNING TO ATTEND ALL WORKSHOPS!**
**BUNDLED TICKET NEEDS TO BE PURCHASED ONLY ONCE**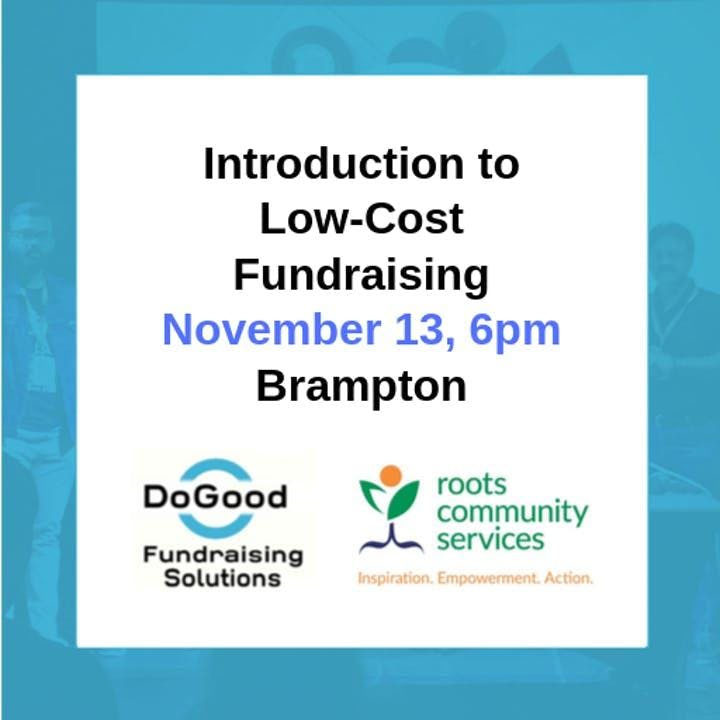 Introduction to Low-Cost Fundraising
Introduction to Low-Cost Fundraising for non-profit and charity groups.
An introductory workshop intended to introduce the concept of fundraising, and the different methods which community groups are using to effectively raise money for their programs and services at a low cost.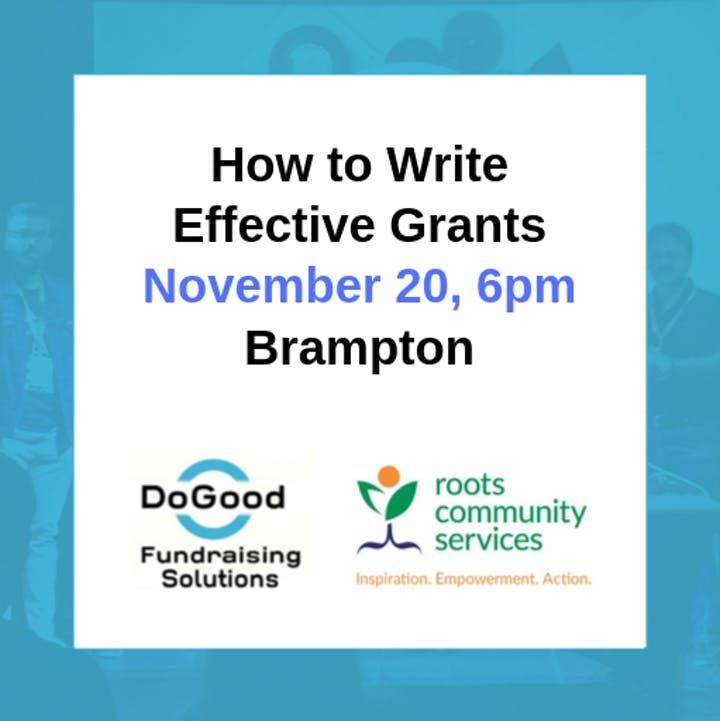 How to Write Effective Grants
How to write effective grants for non-profit and charity groups.
A workshop dedicated to introducing new and emerging organizations to writing proposals for foundations, corporations, and government grants. Told from a funder's perspective, you will learn useful tips and common mistakes on grant applications.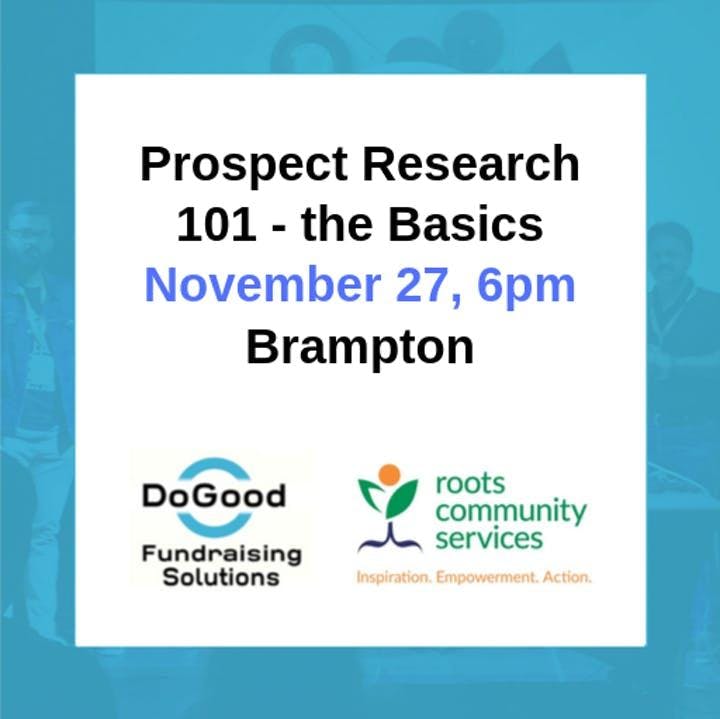 Prospect Research 101 - the Basics
In this workshop, we will look at simple, and often free ways to find sources of funding for your project, program, or cause. New fundraisers and volunteers are encouraged to attend this introductory workshop.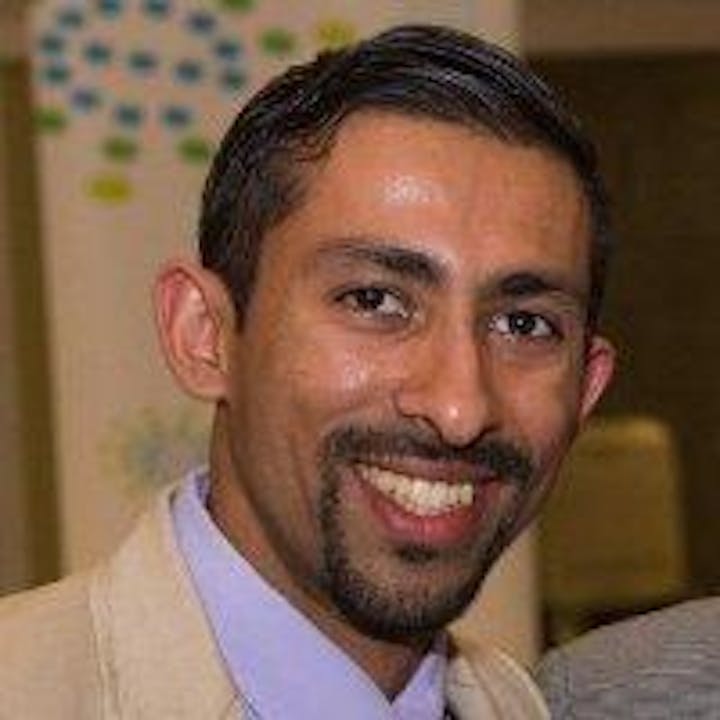 About the Speaker
Rohit Mehta is the Founder and President of DoGood Fundraising Solutions.
A Bachelor of Arts graduate from the University of Toronto Mississauga, Rohit has been active in the non-profit sector in Peel for 15 years. He brings five years of experience in all aspects of fund development, and an additional seven years as a foundation funder.
Rohit has been instrumental in distributing over $60 Million in funding to community-based non-profits, charities, and grassroots groups. He has worked in the charitable sector, raising funds for grassroots community organizations, environmental groups, and capacity-building institutions.
Rohit was appointed to a five-year term with the Grant Review Team of the Ontario Trillium Foundation, and served a two-year term with the Grant Review Committee of the Ministry of Children and Youth Services' Youth Opportunities Fund.
He is active within the fundraising profession, and currently supports charities, non-profits, and social enterprises with grant writing, prospect research and sponsorship!