THRIVE 2018 - Register by April 10th for a Free Predictive Index® Assessmen...
Description
Join us at THRIVE 2018
THRIVE 2018 is a day of professional development and networking for women. Whether you exercise your leadership in bold ways, or use your influence quietly to push your agenda forward, you'll benefit from connecting with other women in your community and gaining new insights from THRIVE's lineup of speakers.
LEARN. Want to leverage your strengths and influence change? Harness the power of social media, and even your own mindset? Our speakers will give you new ways to think about your impact. BONUS! Register by April 6th and get a complimentary Predictive Index® Behavioural Assessment from our friends at Predictive Success. This tool will give you the power to understand what drives you at work and in life.
GROW. Expand your network, improve your self awareness, and develop your potential for career growth.
GIVE. All proceeds raised at this event will support Women for 50%, an initiative to increase the number of women in politics.


Who Should Attend
Anyone working as an entrepreneur, within Government, corporations, non-profits, or students wanting to advance in their career. Many participants will ask their employer to sponsor the cost of their ticket as part of ongoing professional development and training. You'll gain new skills and insights you can use on the job, expand your network, and promote your company to those you meet -- all which benefit your employer.
Corporations: Buy tickets or sponsor full tables for your employees. Please contact Michelle Cook for table rates. michelle.cook@innovatia.net
Non-profits: We are happy to provide discount codes to make this event more accessible for non-profit organizations. Contact Michelle Cook for a discount code: michelle.cook@innovatia.net
If you are a woman who has been nominated by your party and are running in the Fall election, please contact us for a discount code. michelle.cook@innovatia.net
What's Included
A day of training and tools to maximize your leadership and influence, including:
a personalized Predictive Index® Behavioural Assessment if you register by April 6th, 2018
an understanding of women in the workplace today and enablers to help them advance
the 10 Essentials® for success and a self evaluation of your strengths and opportunities
an understanding of your aptitude for risk-taking for career growth and a methodology to go after your dreams
pro tips for maximizing LinkedIn and understanding and leveraging social media
and much, much more! (like some amazing door prizes!)
Thank you to our generous donors for the following door prizes:

LMI leadership assessment and one hour consult on personal and professional goal setting by Tanya Chapman from The Chapman Group

A professional head shot photography session from Brittany Merrifield at Merrifield Photography

A Rebel Girl Bedtime Stories book set and one hour coaching on how to tell your story from Lisa Hrabluk and Wicked Ideas

Three hours of conference meeting space by Heather Acker and ConnexionWorks

4-box seats for any show in the 2018-19 season thanks to Heather White Brittain and the Imperial Theatre
What's Not Included
Because this is a fundraiser, we are keeping costs to an absolute minimum. You'll be on your own for lunch and can enjoy one of the many wonderful eateries in uptown Saint John.
Workshops and Speakers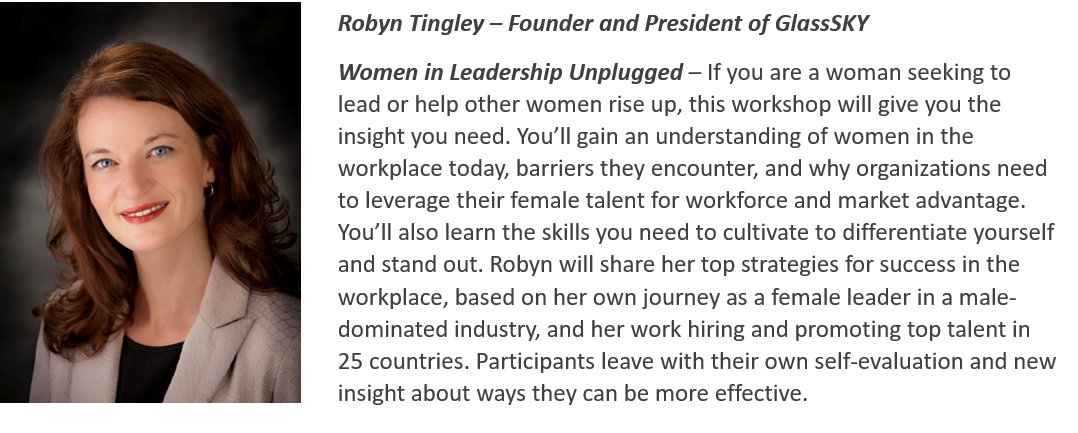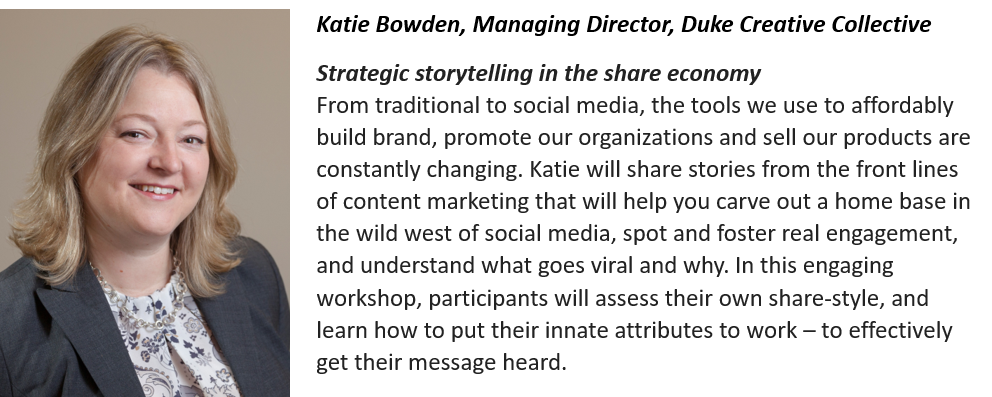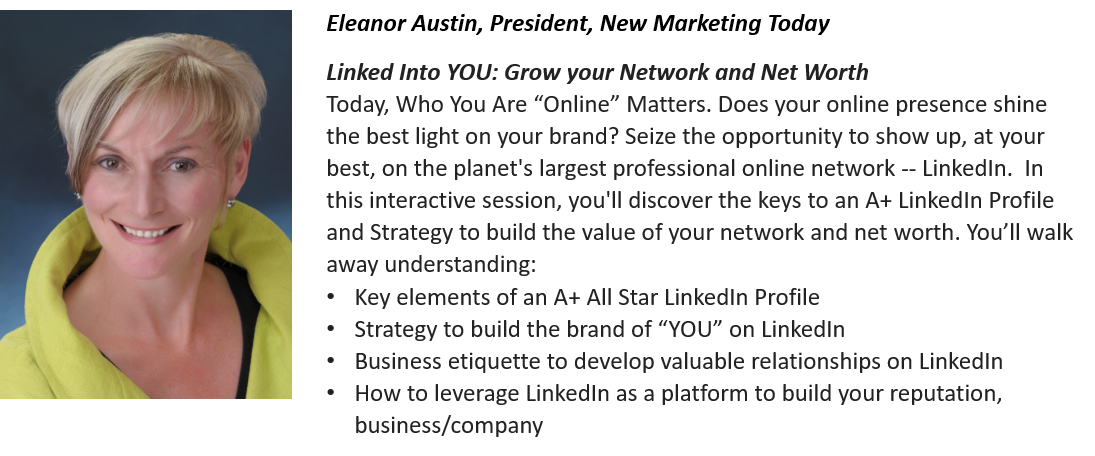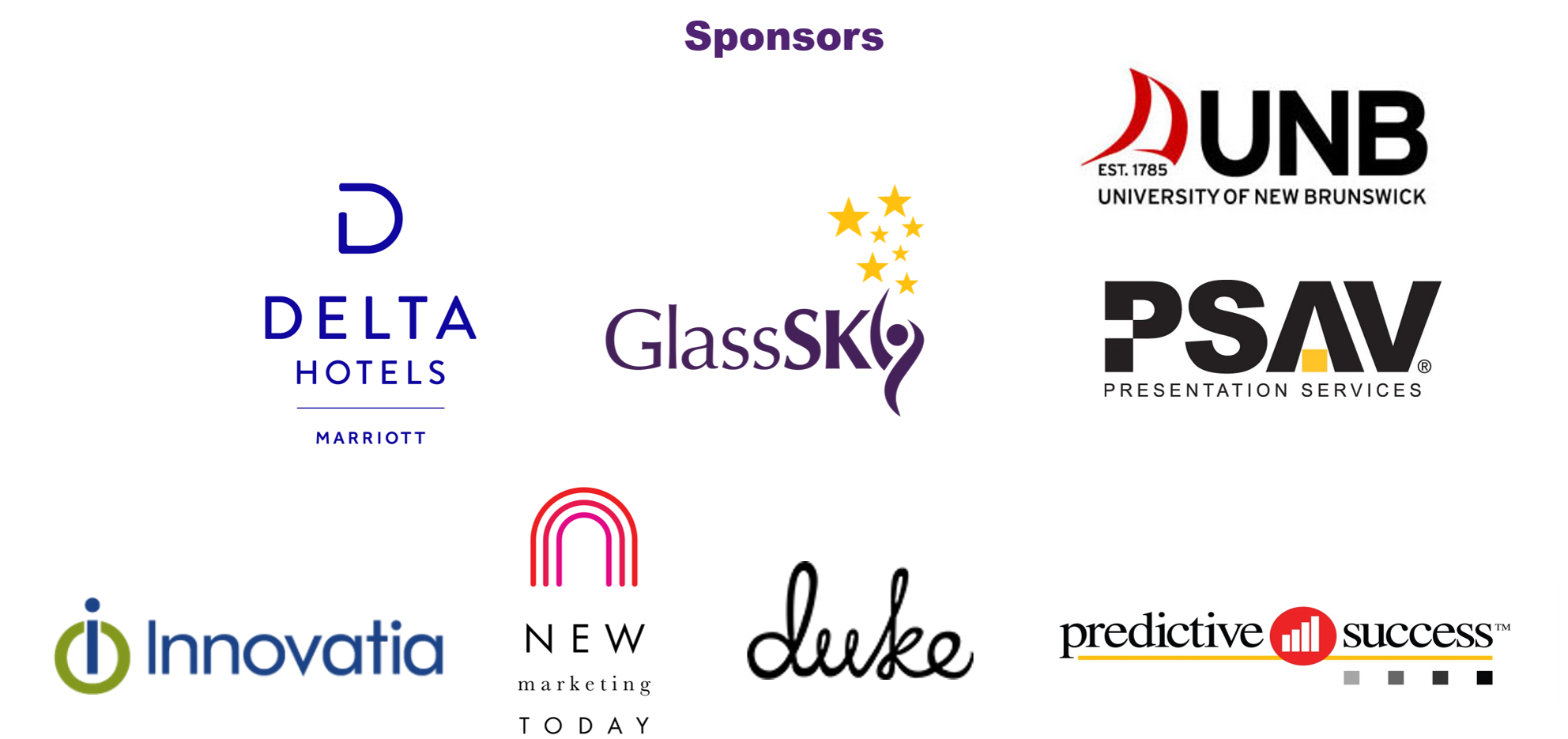 Contact
We'd love to hear from you!
Please contact michelle.cook@innovatia.net or robyn.tingley@glasssky.org with questions about tickets, tables or other aspects of participating in this conference.