Thriving In A Stressful World: a Heart-Mind Live Webinar
A Heart-Mind Live Webinar focusing on practical ways to help ourselves and our children feel secure and calm.
About this event
The Dalai Lama Center for Peace and Education is pleased to announce:
"Thriving in a Stressful World: Practical Ways to Help Ourselves and Our Children Feel Secure And Calm", featuring Dr. Marc Brackett, Dr. Farah Shroff & Karen Young.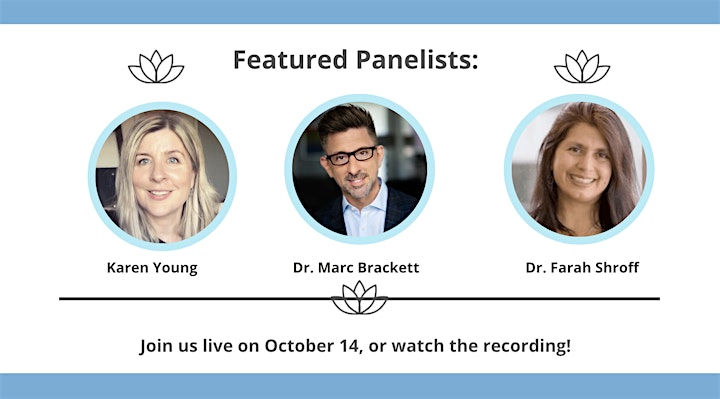 As we emerge from the pandemic, stressors are heightened, and anxiety is an ever more common experience. We know from research that stress is "contagious" between adults and kids; therefore addressing the impacts of stress on ourselves is intertwined with our capacity to support the young people in our care. How can we help ourselves and our children to develop a foundation of security and calmness to prevail through the effects of this storm?
Together with our expert panelists, we will explore the role of emotion regulation and the function of anxiety in our lives. In an engaging format, participants will learn ways to help express and regulate their own, and their children's, emotions, even when our world may feel a little scary and stressful. Panelists will also share practical and holistic strategies that can be most effective in fostering well-being for both ourselves and children.
In this webinar, you will have the opportunity to glean creative, evidence-informed takeaways to help you and the children in your care build resilience and foster a sense of security and calmness. Join us for this 1 ½ hour session, including a dynamic Q&A period.
________________________________________________________________________________________________
Fiona Douglas-Crampton (CEO, Dalai Lama Center for Peace and Education) will host our featured panelists: Dr. Marc Brackett, Dr. Farah Shroff, and Karen Young.
Panelists
Dr. Marc Brackett is the founding director of the Yale Center for Emotional Intelligence and a professor in the Child Study Center at Yale University. His research focuses on the role of emotional intelligence in learning, decision making, creativity, relationships, health, and performance. Marc is the lead developer of RULER, an evidence-based approach to SEL that has been adopted by over 2,500 schools Internationally. He has published over 150 scholarly articles, received numerous awards, is featured regularly in popular media outlets, and serves on the board of CASEL, the nonprofit that founded the field of SEL. Marc is the author of Permission to Feel: Unlocking the Power of Emotions to Help our Kids, Ourselves, and our Society Thrive, which is being translated into 15 languages.
Dr. Farah M. Shroff is a Takemi Fellow in International Health at the Harvard School of Public Health. She also works in the Department of Family Practice and the School of Population and Public Health at the University of British Columbia. Her main areas of research in global public health are integrative health approaches and social/environmental justice from a feminist anti-racism lens, focusing on gender equity and mental well-being. Dr. Shroff's passion about the health and human rights of women, children and the environment led her to found Maternal and Infant Health Canada (MIHCan), a global public health collaborative that focuses on improving the lives of women and young ones through education, research and innovation. She has a particular interest in Ayurveda, yoga, meditation and other natural forms of health promotion and disease prevention, and teaches yoga, laughter yoga, meditation, nature immersion, and other mind-body arts.
Karen Young began her career as a psychologist in private practice, and is now a sought-after speaker, educator, and consultant. She works with parents, schools, government bodies, and child and adolescent focused organizations both at home in Australia and overseas. Karen is the founder of Hey Sigmund, an internationally popular website that provides contemporary, research-driven information on anxiety and the neurodevelopment of children. She has written three books, including the bestselling Hey Warrior and Hey Awesome, which creatively assist children to understand and manage anxiety.
________________________________________________________________________________________________
This is by far one of the most helpful webinars I've attended. I cannot wait to share with my organization.
- Previous Heart-Mind Live Webinar participant
Webinar Details:
Thursday, October 14, 2021 , 1:30PM - 3:00PM PST
Registrants will receive a Zoom link to attend the webinar live, as well as a private link to a recording of the webinar to watch if they cannot join in at the scheduled time.
Please note that as a not-for-profit organization, our Center is offering this webinar by donation (minimum  $10), which allows us to continue to develop new programs, resources and relevant webinar offerings. Please give according to what you can afford.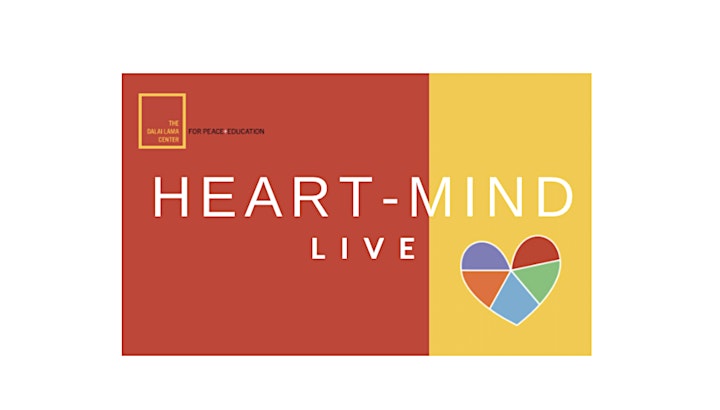 Organizer of Thriving In A Stressful World: a Heart-Mind Live Webinar