Sales Have Ended
Registrations are closed
Please join us: https://us02web.zoom.us/meeting/register/tZAud-2qqD0pEt36ZXOj5FaK4F9P-9GxNVEW
Sales Have Ended
Registrations are closed
Please join us: https://us02web.zoom.us/meeting/register/tZAud-2qqD0pEt36ZXOj5FaK4F9P-9GxNVEW
Take bold action and get closer to making your vision a reality!
About this event
Are you always questioning if you are on the right path? Or in the right job at the right time? But you are too afraid to make a change or take bold action?
Come learn and be excited about how to work through your fears, understand what influences your ability to change how to get out of your own way and get closer to making your vision a reality!
In this session, you will learn how to:
How to identify and work through the top 5 fears that humans have that stop them from taking action
The easiest method of identifying what is causing you to have mental/emotional meltdowns
Seven steps on how to be part of the 8% club that is achieving their goals year after year.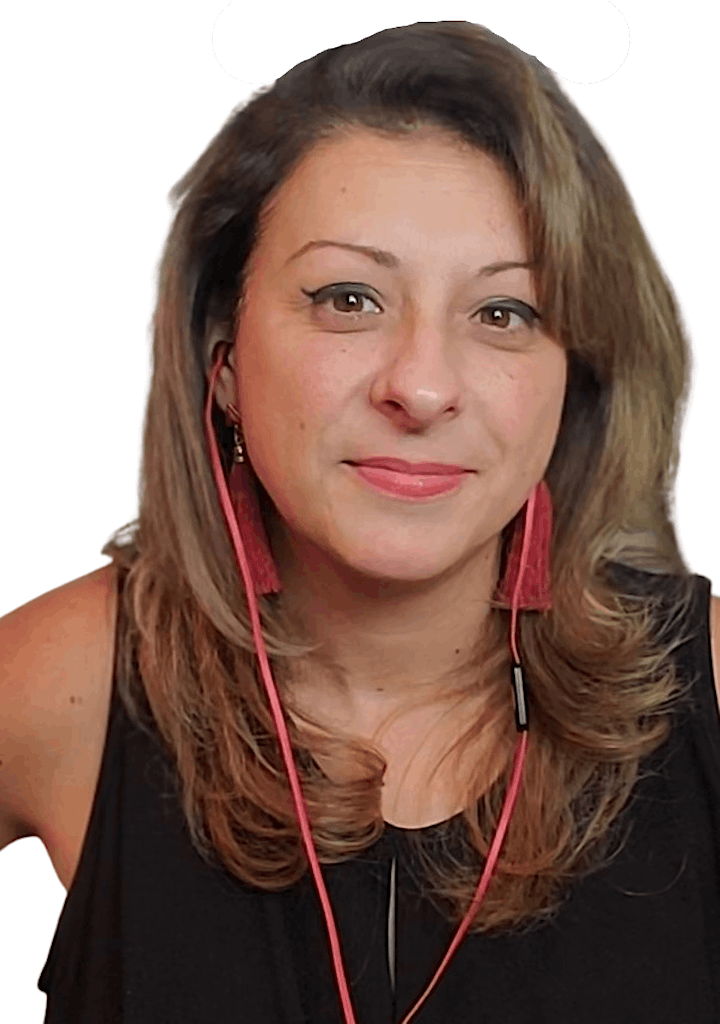 About Tina,
Tina Collura helps highly motivated, driven people elevate their lives and their businesses so that they can focus on their own purpose, productivity (she will save you time) and profitability (make you money). She helps people get out of their own way and start seeing results in less than 60 days with her 7 steps customized coaching program! The "See Yourself Grow" Coaching Company was established in 2009 and Tina has been coaching for over 15 years! Certified with the Quantum Success Coaching Academy and recently named as one of the TOP 500 Entrepreneurs in 2020 by Brainz Magazine for her outstanding entrepreneurial work and coaching processes. She shares this award with people like Elon Musk, Simon Sinek, Mel Robins to names a few. Click here to see the full list
Website: https://www.seeyourselfgrow.com/
Instagram: https://www.instagram.com/seeyourselfgrowwithtina/
Facebook: https://www.facebook.com/SeeYourselfGrowWithTina
Organizer of Thriving or Surviving
Spotlight is both a physical and a virtual destination, bringing together a community of like-minded people to learn, work, and grow. An unparalleled, motivational event space, it provides a robust calendar of thought-provoking guest speakers, inspiring seminars, and educational workshops to help move you closer to achieving your personal goals.
Come share your experience with others. Together, we inspire each other through building a sense of community while moving ourselves closer to realizing our goals and ambitions.
Join the Spotlight Conversation 
https://www.facebook.com/groups/thespotlightconversation/
The purpose of the group is to keep the conversation going, providing access to Spotlight experts, event content, and a discussion forum. 
About Staples Canada
Staples Canada/Bureau en Gros was founded in 1991 and operates over 300 locations across all Canadian provinces. A constant source for small business and educational needs, Staples Canada has transformed into the Working and Learning company. Staples Canada is committed to being a dynamic, inspiring partner for all its customers, always adapting to ensure they have the resources and experience to help them work, learn, and grow. The two staples in the company's logo reflect the collaboration between Staples Canada customers and the 10,000 associates at the 300+ locations across Canada. Visit staples.ca for more information, or get social with @StaplesCanada on Facebook, Twitter, and Instagram.