Through the Child's Eyes Workshop Series with Dr. Vanessa Lapointe
Description
The April 10 session is now SOLD OUT. please contact cboecker@langleycdc.com to have your name added to the waitlist.
The Langley Infant Development Programme is proudly presenting a 3-part workshop series: Through the Child's Eyes with Dr. Vanessa Lapointe, R. Psych.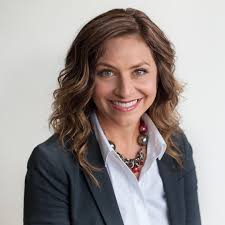 This series is specially created for every "big person" out there – moms, dads, grandmas, grandpas, caregivers, teachers – who are interested in the growing up of children. Created and delivered by Dr. Vanessa Lapointe, Registered Psychologist, experienced dynamic speaker and author of "Discipline without Damage". Each of the workshops in this series are meant to stir in each participant the wonder of seeing the world Through the Child's Eyes.
The Series:
COMPLETED: 1. Discipline without Damage: How to Get Your Kids to Behave Without Messing Them Up - Monday, Jan 22, 2018 6-8 PM
When your child is threatening a meltdown in the grocery aisle, is it really possible to keep your cool, get the behaviour turned around, and support healthy development, all at the same time? Parents, caregivers and big people of all kinds will discover how discipline affects children's development, why our reactions to our children's behaviour should reinforce connection instead of introduce more upset and why the disciplinary strategies that may have been used on us as children are not the ones that children really need.
SOLD OUT - Large & In Charge - Monday, February 26, 2018 6-8 PM
Sometimes things get turned upside down and you find your child telling you what to do and how to do it. In other words, being bossy, demanding, prescriptive and generally large and in charge! There is a reason this is happening with increasing frequency for our children. This workshop will focus on understanding how things get flipped upside down in today's prarenting culture, and will provide ideas for taking steps toward turning it right side up!
SOLD OUT - Happy Kids & Angry Birds - Tuesday, April 10, 2018 6-8 PM
As a society, we have never before experienced a revolution as swift and all encompassing as the Technology Revolution. The result is we are growing up children in a time when their brains and worlds are being changed and shaped by forces we could not have imagined even 10 years ago. The challenge is that this has happened so quickly, we have not culturally had an opportunity to adjust our practices and build in safeguards and check-points to ensure that this does not harm the influential brains and minds of our growing children. This workshop will focus on how technology exposure and use might be harming our children,how technology might be used to actually benefit the development of children, and some ideas and guidelines to implement in our children's exposure to and use of technology to ultimately protect and nurture their well-being.
REGISTRATION:
$10.00 per person or $15.00 per parenting couple PER SESSION