Description
Please note - this screening is SOLD OUT but we've opened up additional shows on October 27 & 28.
Throwback Cinema presents a 30th Anniversary screening of BEETLEJUICE!
After an amazingly fun and spooky Halloween themed screening last year, Throwback Cinema is back at it again with Beetlejuice, the 1988 Tim Burton hit that spawned a beloved children's cartoon and an untold number of crushes on Winona Ryder.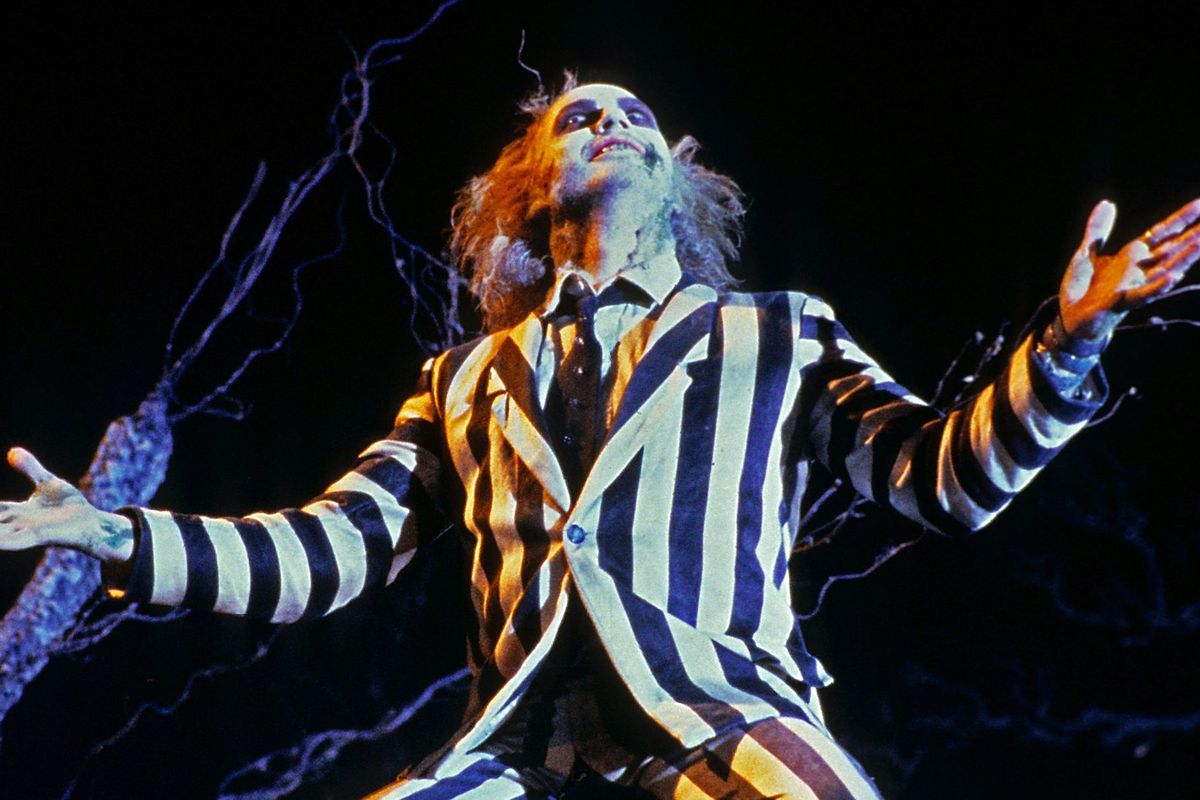 About the film
BEETLEJUICE
USA, 1988, 93 min, PG
Directed by Tim Burton
Starring Michael Keaton, Winona Ryder, Alec Baldwin, Geena Davis, The Sandworm
Saturday, October 27 at 1:30 PM
After Barbara and Alan Maitland belatedly discover they died in a car crash, the rich and eccentric Deetz family move into their house. Determined to drive them out, the dead newlyweds turn to a "professional bio-exorcist", a ghoul named Beetlejuice, who proves to be more trouble than he's worth. In the meantime, the Deetzes have begun to catch on that they're not alone. Rich with a Danny Elfman soundtrack and Tim Burton's iconic claymation special effects, Beetlejuice pivots between dark and light with non-stop hilarity. Catherine O'Hara in particular shines as Delia Deetz, the prototype for her current over-the-top-and-out-of-it role of Moira Rose on "Schitt's Creek." Join us in costume or just in the spirit of Halloween for this hysterically dark comedy.

Organizer of Throwback Cinema: BEETLEJUICE (1988) 30th Anniversary! SOLD OUT
The recently renovated Revue Cinema is Toronto's premier not-for-profit community cinema. We offer great second-run Hollywood fare, insightful programming like our Silent Revue series — where classics from the silent era are accompanied on live piano — Food in Film, Designing the Movies, annual galas, retrospectives & numerous other community offerings. The Revue opened in 1912, making it the oldest operating cinema in Toronto. Support us by becoming a member & enjoy great perks throughout the entire year!