Description
Throwback Cinema starts off 2019 right with the original thrilling adventure movie, Jumanji!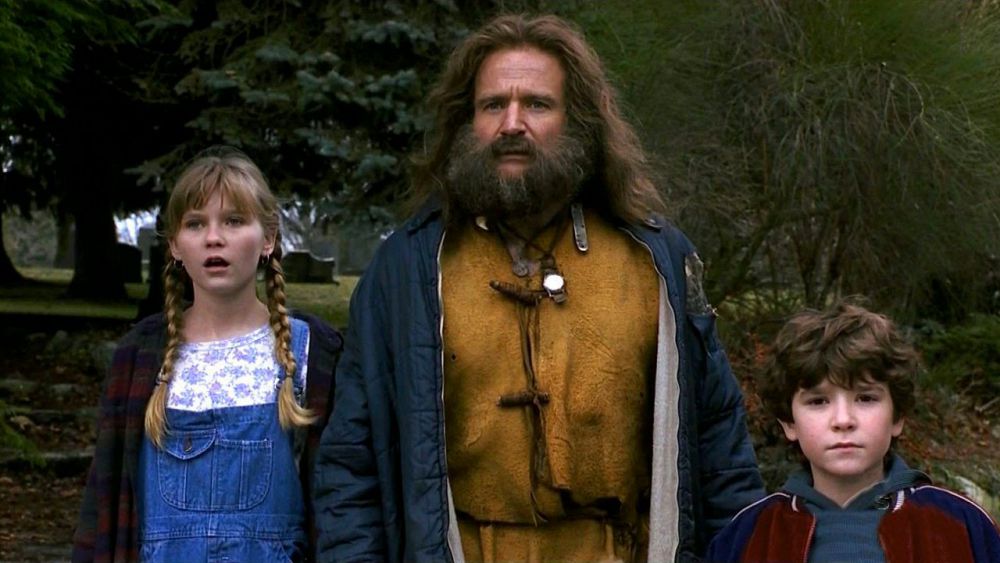 About the film
JUMANJI
USA, 1995, 104 min, PG
Directed by Joe Johnston
Starring Robin Williams, Bonnie Hunt, Jonathan Hyde, Kirsten Dunst, David Alan Grier

"What year is it?!"
The year is 1965, and Alan Parrish is the oddball son of the wealthiest man in town. Tormented and bullied, Alan's only friend is Sarah Whittle, and together they decide to play a mysterious board game Alan discovered in the forest. What they don't know is that this is no ordinary board game, but a dangerous magical gambit from which there is no escape other than death, or winning Jumanji. Robin Williams and Bonnie Hunt star in this groundbreaking and adored family movie that has spawned two sequels over the past twenty years, and has captured the imaginations of generations of children. Join us on Saturday, January 19th at 1:30 PM and experience the thrilling adventure of Jumanji!

Regular admission applies. Membership discounts applicable.