Description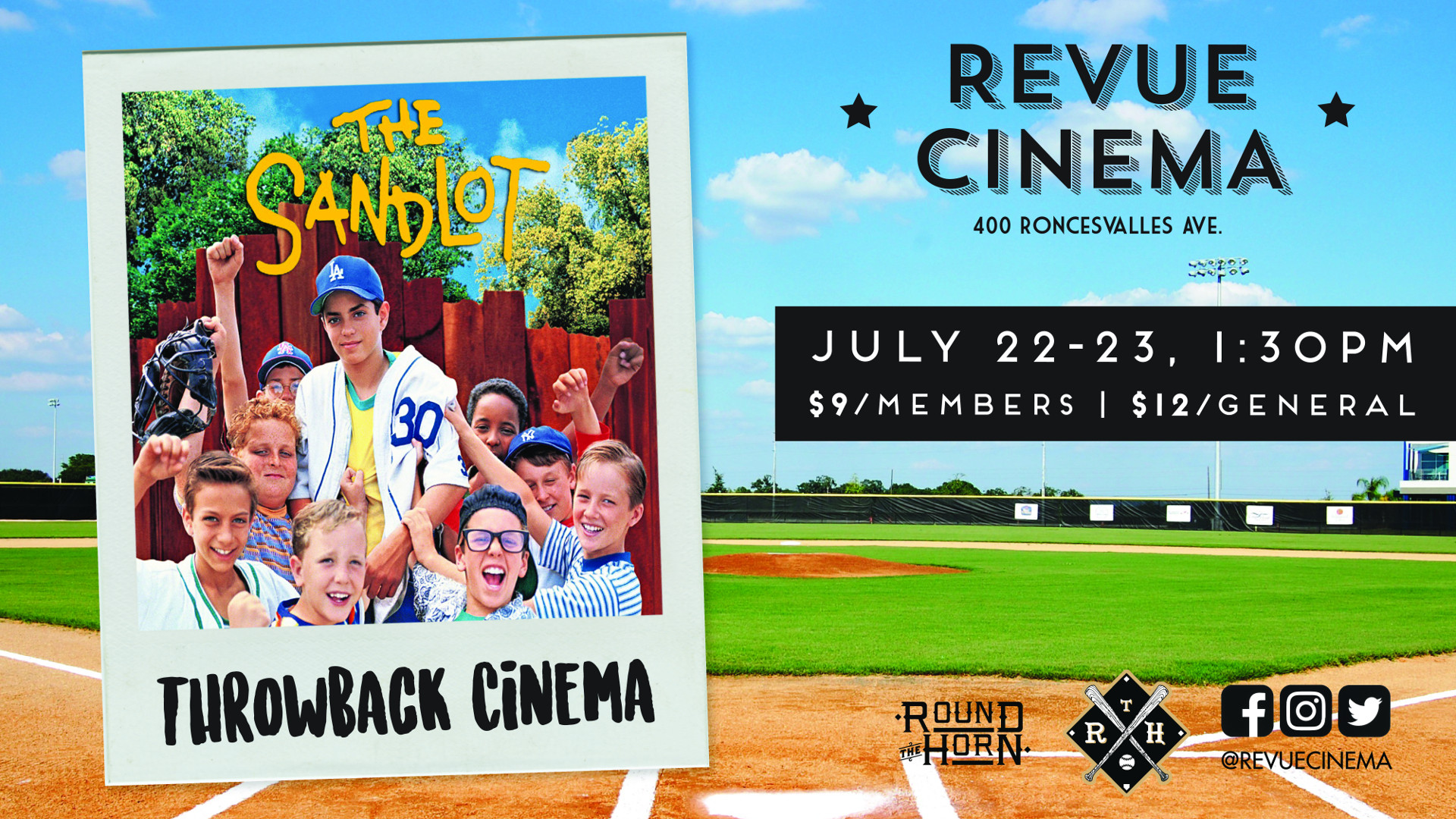 Throwback Cinema at the Revue presents THE SANDLOT on July 22 and 23!
THE SANDLOT
USA 1993 101 min PG
Directed by David Mickey Evans
Starring Tom Guiry, Mike Vitar, James Earl Jones, The Beast
Not too long ago, there was no such thing as playdates: if you were a new kid and needed to make friends, you grabbed a ball and a glove and wandered the neighbourhood until you found other kids your age. Summers were spent unscheduled and unsupervised, and the only time you spent indoors was if you were sick or it rained. This is the lost world captured in The Sandlot, set in the summer of 1962, when new kid Scotty Smalls makes friends with a rag-tag group who play baseball from dawn until dusk, and sometimes even longer. Their adolescent adventures of being old enough to have crushes on community pool lifeguards and young enough to be afraid of the neighbourhood's legendary big dog continue to resonate with today's generation of tweens. With great performances by adults Kim Allen, Denis Leary, and James Earl Jones to a golden oldies soundtrack, The Sandlot is a classic celebration of summer and friendship not to be missed. - Crystal Madore
Note: This listing is for the Sunday, July 23 screening. Please click here for tickets to the Saturday, July 22 screening.