Description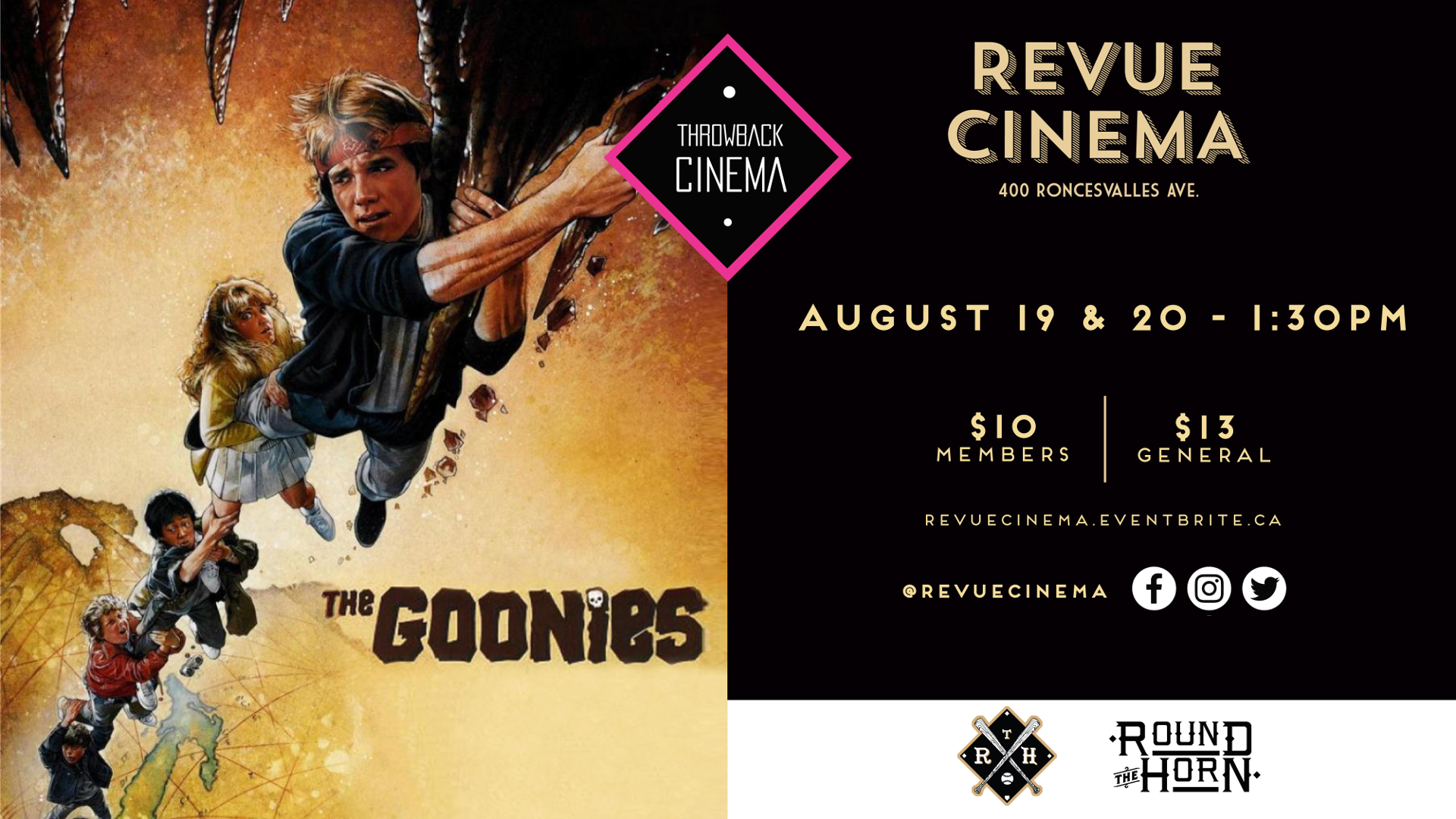 Sunday, August 20, 1:30PM
THROWBACK CINEMA
THE GOONIES
USA 1985, 114 min, PG
Directed by Richard Donner
Starring Sean Astin, Josh Brolin, Martha Plimpton, One Eyed Willy
As a mogul prepares to demolish their houses to make way for his new golf course, the misfit kids of the Goon Docks stumble upon a treasure map and embark on one last adventure together. Can the Goonies find One Eyed Willy's treasure in time to save their homes, and avoid capture by the murderous Fratelli family? Written by Steven Spielberg and Chris Columbus, this movie continues to capture the imagination and influence pop culture decades later. Join us as Throwback Cinema says goodbye to the summer with the 1980's adventure classic The Goonies! - Crystal Madore
Screening will be preceded by classic commercials and shorts!
Sponsored by Round The Horn 331 Roncesvalles!
Regular admission applies. All membership benefits welcome. Note: Tickets on this page are for the Saturday, August 19th screening. If you wish to purchase tickets to the Sunday, August 20 screening, please click here.