Description
Throwback Cinema goes Can-Con for November and December, revisiting two flicks from the famed "Tales for All" lineup from Quebecois producer Rock Demers.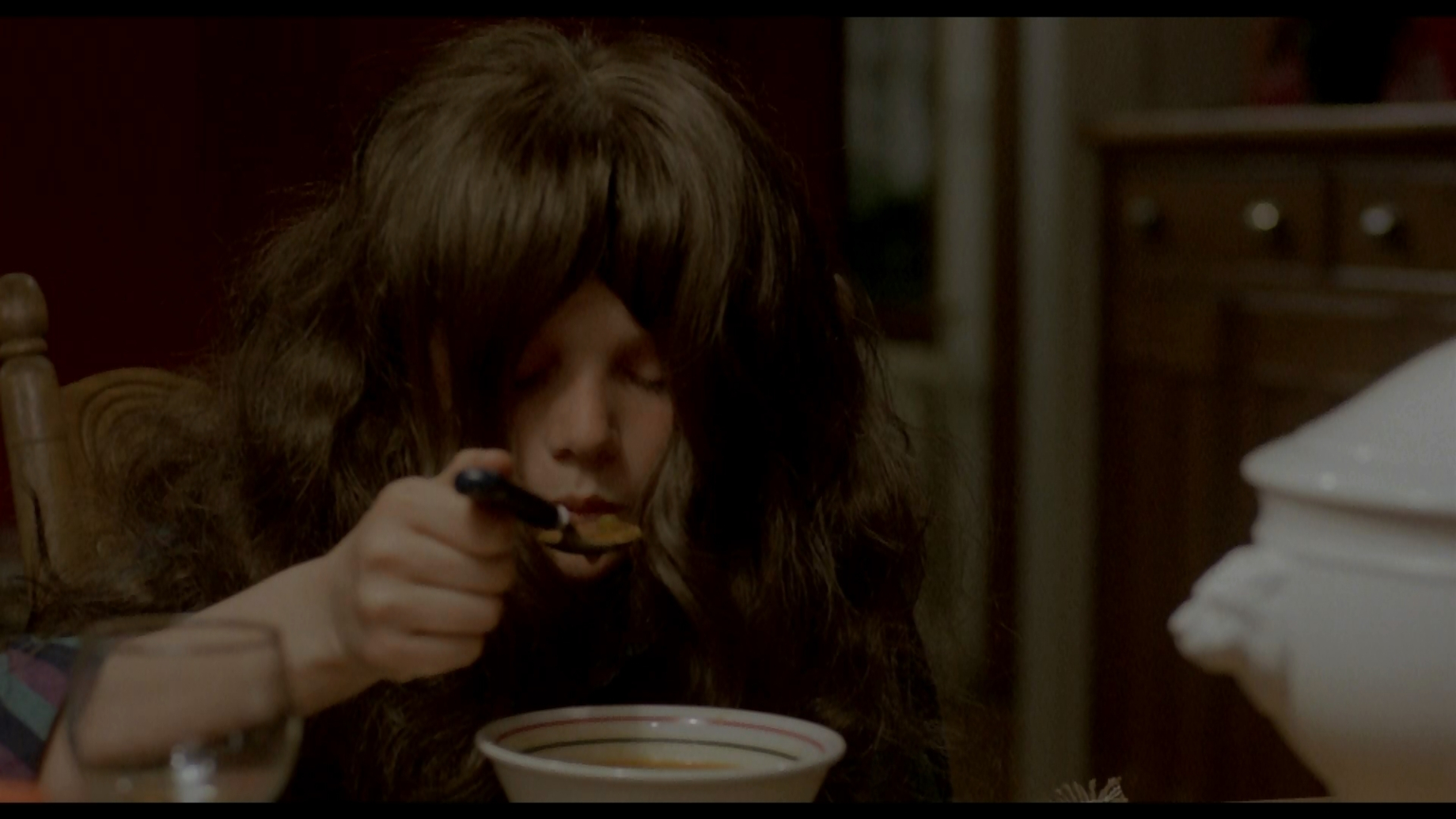 About the film
THE PEANUT BUTTER SOLUTION
CAN 1985 96min. PG
Directed by Michael Rubbo
Starring Michael Hogan, Matthew MacKay, Alison Darcy
The Peanut Butter Solution features Michael, a kid who loses his hair after an encounter with the ghosts of a homeless couple who perished in a neighbouring fire. To help grow back his hair, Michael applies a mysterious formula consisting of peanut butter, dead bugs and raw eggs to his melon. It works, but he uses too much of it, and now his hair won't stop growing. Puberty allegory aside, things get weird. Not only will his hair not stop growing, it's also magical. Make a brush out of it and not only can you paint your dreams, you can step directly into the canvas. The original trailer for the film (for its US release) would have you believe it's a gee-shucks feel-good movie about a kid and his crazy hair, but there's way more to it than that: The Peanut Butter Solution traumatized a generation of '80s kids with its substory of creepy art teachers, kidnappings, and, well, ghosts. Plus: Long before Beauty and the Beast and Titanic, witness Celine Dion's movie soundtrack debut! Newly-released on blu-ray, let's see how it holds up on the big screen.
Content advisory: While the film was made for kids, the film does contain some frightening scenes.