Description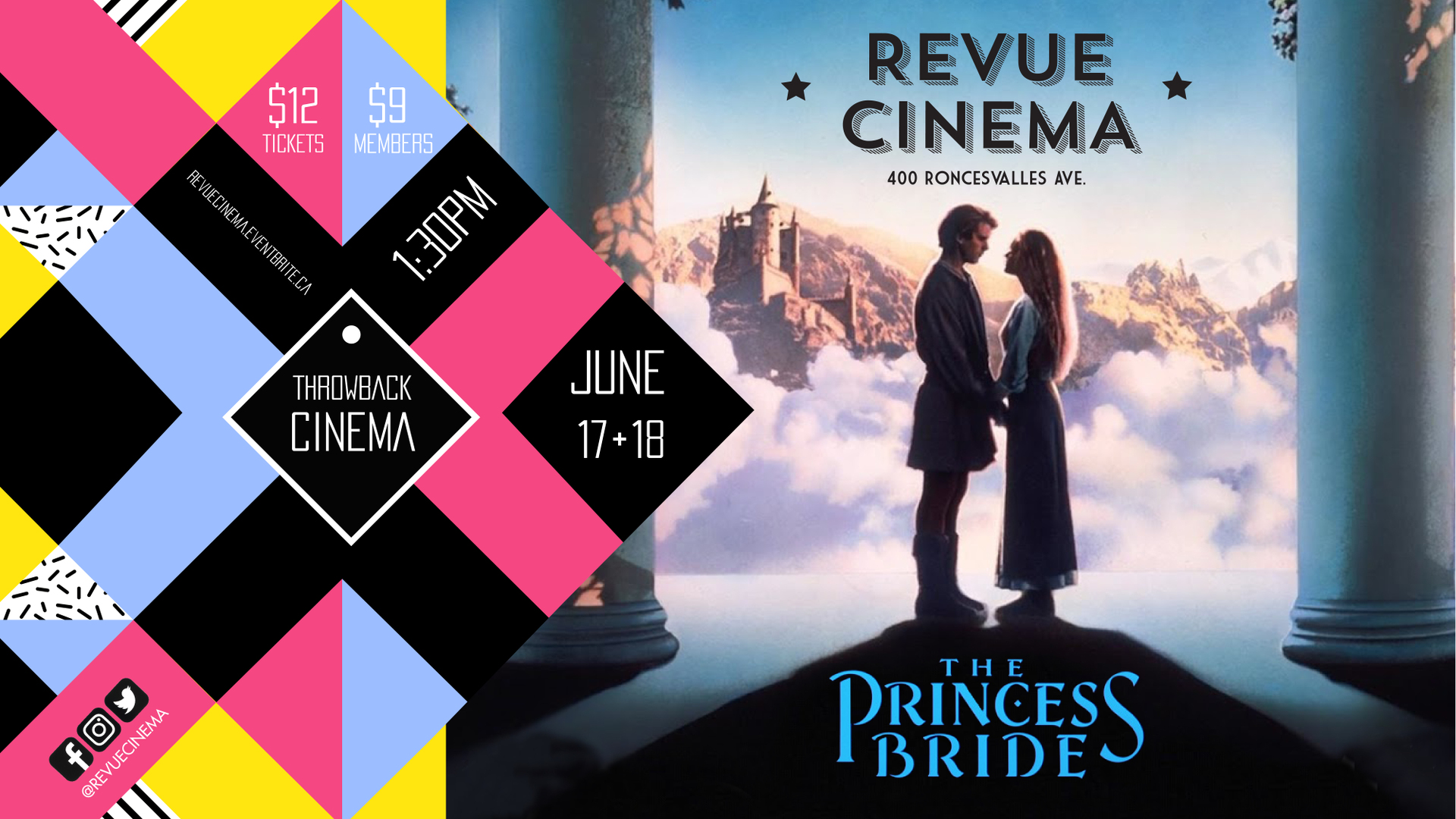 The Revue Cinema Presents
Throwback Cinema
THE PRINCESS BRIDE
USA 1987 98min. PG
Directed by Rob Reiner
Starring Cary Elwes, Robin Wright, Mandy Patinkin, Shrieking Eels
Fencing, fighting, torture, revenge, giants, monsters, chases, escapes, true love, miracles: Throwback Cinema's June selection is the universally beloved The Princess Bride. The 1987 Rob Reiner film is one of the most cherished movies of the past forty years, with dialogue quoted as often and as sincerely as proverbs. What begins as a mundane fairy tale told by an enthusiastic Grandfather to his apathetic grandson turns into a gloriously cheeky romp through the tropes of the genre, resulting in an epic story you'll want to revisit again and again. Will Princess Buttercup marry the evil Prince Humperdinck? Was Westley murdered by the Dred Pirate Roberts? Will Inigo Montoya ever get his revenge upon the Six Fingered Man? Do Rodents Of Unusual Size really exist? Join us at the Revue and experience the charm and magic of this modern family classic. - CRYSTAL MADORE
Regular admission applies. All membership benefits welcome.
This listing is for the June 18th screening. Click here to purchase tickets to the June 17th screening.