About this Event
Come support the launch of Hazelwood Cycleworks at this non-profit fundraising event.
Thundercat - The Race
In 4 person teams, use your knowledge of the city, your speed and your creativity to strategically gain points and screw over the other racers in this team based, tactical race. Coordinate with your teammates to impede the other teams, work together, spread apart or risk it all on a Hail Mary to dominate the competition. With multiple ways to win, which strategy will your team chose?
Teams must consist of 4 racers, and come prepared with a rad 80's inspired team name. At least one newbie per team.
Top prize is a Constantine frame and fork. All racers are guaranteed a prize of AT LEAST $100 in value – your loot bag will be full of sweet, sweet swag.
Thundercat - The Party
Folly Brewpub is known for their house-made beer. Come for excellent booze, sweet tunes, and good times.
Your ticket includes one raffle ticket, and more are available during the night. A prize will be awarded for best 80's outfit – but costumes are not mandatory.
Our thanks to:
The Idaho Stop for your sweet country jams.
The Innocent Gunnz for their sick 80s hair metal
Kemdilo Gold for his unique blend of House, Hip Hop, and Electro https://soundcloud.com/kemdilogold
Soojeong Choe for hooking us up with 80s house and pop hits https://soundcloud.com/etsoo
Want to find out more about Hazelwood Cycleworks? www.hellohazel.ca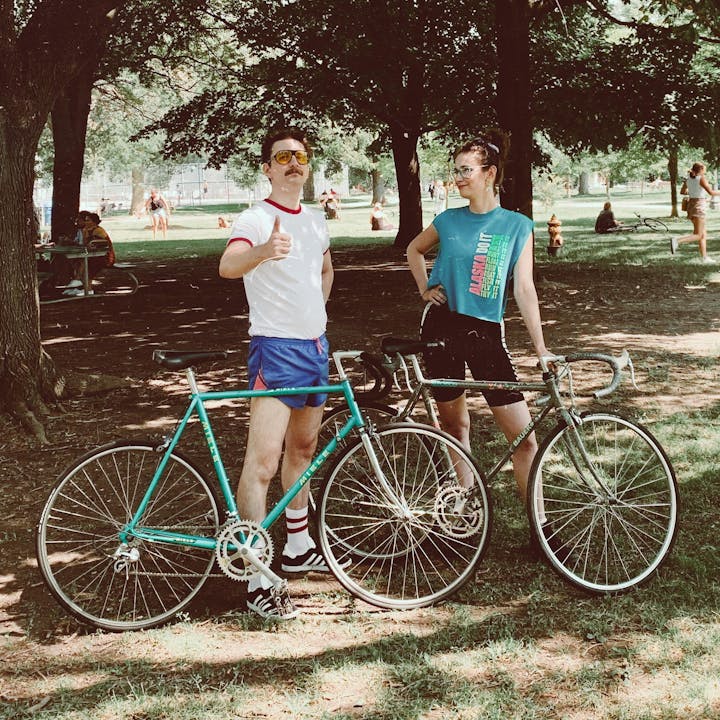 Costumes and stylish dress encouraged, let's see your best 80's gear.