Thursday, Nov. 25 @ 7 pm: FunnyFest Comedy COMPETITION - Stonegate Pub SE
21st Annual FUNNYFEST Comedy Competition @ 7 pm, Thur. Nov. 25: 8 Comedians compete for $1000 with 2 Headliners roundout the BIG Laughs YYC
About this event
21st Annual FUNNYFEST Calgary Comedy Festival Society 
Presents
21st Annual FUNNYFEST Comedy COMPETITION --- THURSDAY, November 25 @ 7 pm (doors @ 6 pm) 
(Preliminary Round #1)
The show Features:
Come watch the excitement and laugh as COMPETITORS try to be the FUNNIEST and WIN $1000 an a spot in the 22nd Annual FUNNYFEST Calgary COMEDY Festival! Plus see a professional HEADLINER and Master of Ceremonies for only $15!  
• Great Headliner
•     JOE KING --- (Master of Ceremonies) - WINNER 2009 or 9th Annual FUNNYFEST Comedy Competition.  Joe is a keen impressionist, with much of his comedy derived from pop culture. Joe is definitely a crowd pleaser and loaded with laughs!
* LIVE MUSIC    
* Plenty of good times and great FOOD & BEVERAGES are offered in this casual environment. 
* Craziness  * PRIZES * Free Overnight Parking!
VENUE: Stonegate Pub SE, 7640 Fairmount Dr SE, Calgary, AB T2H 0X9 
Tickets:  Only $15
SEATING: 6 pm onward. Please arrive prior to 635 pm 
More info and buy tickets: https://funnyfest-comedy-competition-stonegate-pub-nov25.eventbrite.ca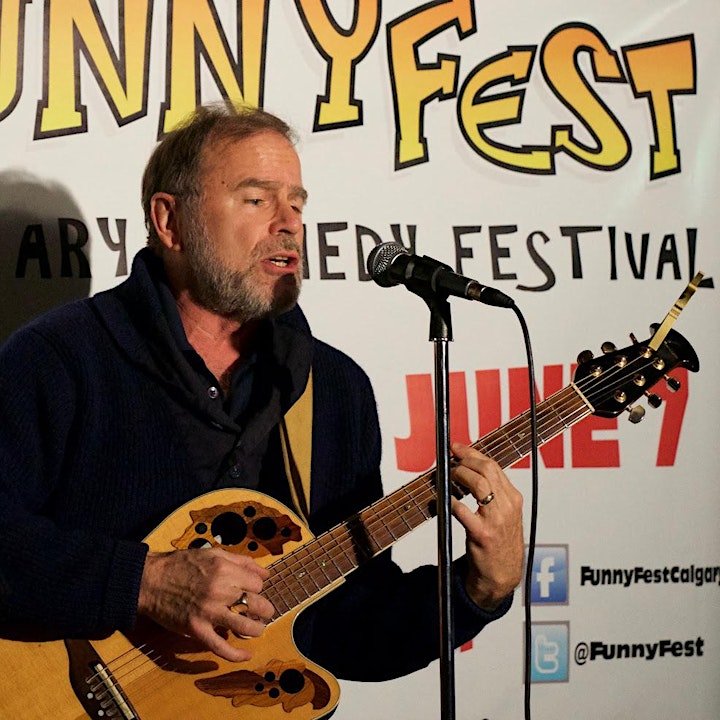 Organizer of Thursday, Nov. 25 @ 7 pm: FunnyFest Comedy COMPETITION - Stonegate Pub SE
The virtually produced 21st Annual FunnyFest Calgary Comedy Festival, JUNE 3 to JUNE 13 FEATURES: 11 shows, 50 performers, and 11 themes. FunnyFest Comedy produces 125 plus events per year including: Calgary Comedy Festival, HIRE FUNNYFEST COMEDIANS, comedy shows, 21st Annual FunnyFest Comedy COMPETITION, October 14 to 23, 2021, Monthly comedy series, comedy workshops, comedy writing, Christmas Comedy Special, NYE Extravaganza. FunnyFest, founded & produced by Stu Hughes, was conceived as a way to spread the "Gift of Laughter" by showcasing a world of hilarious COMEDY PERFORMERS.
21st Annual FUNNYFEST Comedy does it all -- From high brow to low brow and everything in between! FunnyFest Society is a non-profit organization produced entirely by volunteers and offers MUCH MORE than it takes from the community.