A live, free, online movement session in support of youth mental health. Presented by Surf the Greats. Benefiting Jack.org.
About this event
November is the time of the year when our biggest swells start to emerge. It's also when the weather turns cold, our days turn shorter, and many Canadians feel the effects of seasonal affective disorder and many other mental health challenges.
The issue and support of mental health has always been very close to our hearts and is why we partnered up with Jack.org four year ago to create Brainfreeze—a polar bear dip to revolutionize youth mental health. What began as a grassroots initiative in Toronto, quickly grew to a nationwide event bringing together our surf communities and mental health advocates from coast to coast, and every river and lake in between.
To date, Brainfreeze has raised $218,562.00 dollars and has become a staple fundraising event in Canada and keystone event for Jack.org. This year, we had been planning and preparing to grow the event even further and break another set of fundraising records. Unfortunately, as with many events in 2020, we were forced to cancel the event to protect the health of our participants and organizers. With the chronic effects of isolation and distancing, there has never been a more important time to raise awareness for mental health initiatives. Although we won't be jumping in the freezing waters across the country this year, we have resolved to unite our communities online to strengthen our bond and offer support to one another during this difficult time.
This same pandemic which has altered our lives and cancelled so many initiatives, has given us an opportunity to reflect and re-evaluate. We have been able to consider some of our broader business practices, our personal actions and priorities, and our commitment to causes greater than ourselves. Over recent years, this last Friday in November has been appropriated by large businesses to promote commercialism and consumerism. As a fledgling business in our first few years we felt compelled to conform to the status quo. This year, we choose to focus our efforts on greater issues and to break this vicious cycle. Instead of a 'Black Friday' consisting of door crashing sales and slashed prices, we are harnessing the collective power of our communities to move away from individual savings to think more broadly and fundraise for organizations affecting positive change in the world.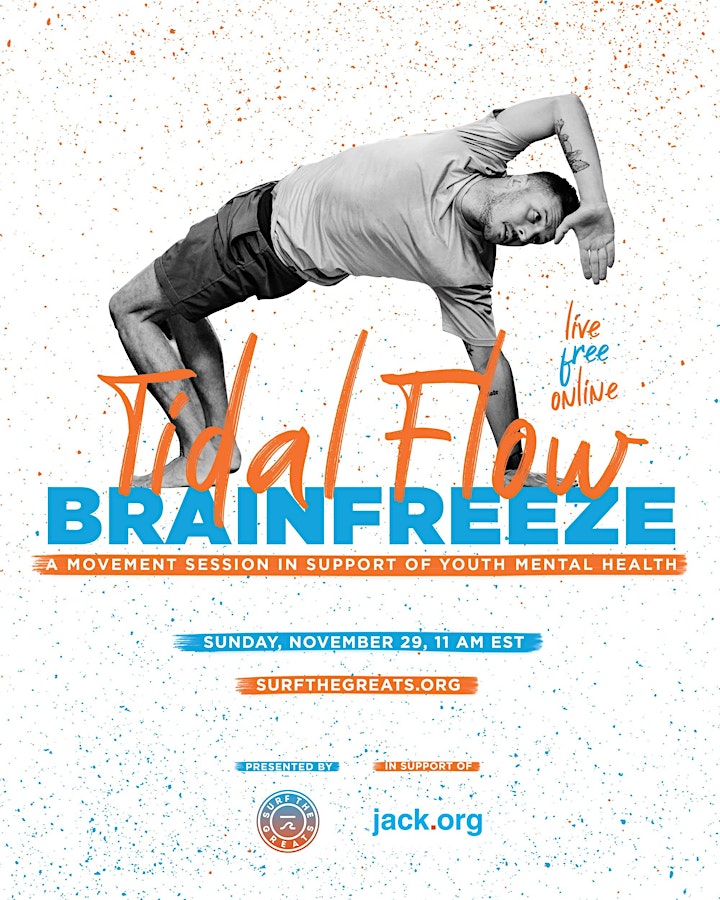 We would like to invite you to join us for our first ever Jack Friday—this year taking shape as a live, free, online jam session in support of youth mental health. Join us on Facebook from the comfort and safety of your home on Friday, November 27th at 7:00pm EST for live performances by local artists Erica Knox, Kadeema, Randy Luke and Wayley. Simply head over to our Facebook Page at the time of the event to watch the event live.
To wrap up the weekend, we invite you to join us for a free online Tidal Flow movement session on Sunday, November 29th at 11:00am EST. To attend the session, sign up for a free ticket or a donation ticket using our Eventbrite page. All details to join the class on Zoom will be emailed to all participants one hour prior to the class start.
All events are free. If your household has the means, we ask for a small donation for Jack.org to help us reach our $5,000 fundraising goal. Every dollar counts and you can donate by visiting the fundraising page.
Stand up tall, sit in peace, sing along, and move with us. Together we can revolutionize youth mental health in Canada.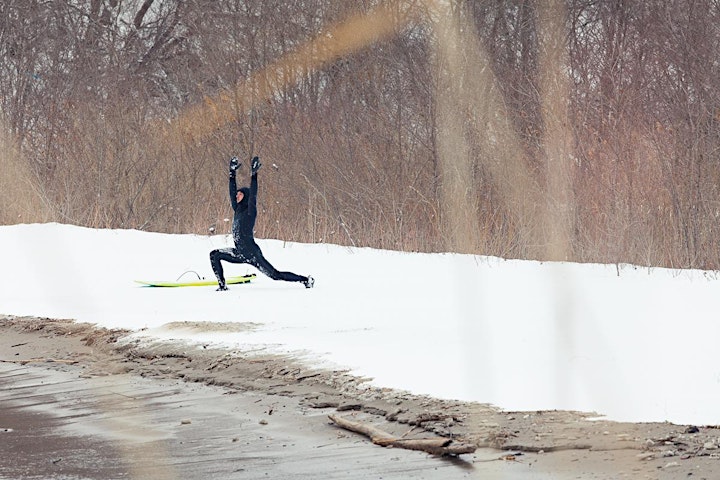 About Tidal Flow
Tidal Flow is Surf the Greats signature Vinyasa flow combining traditional yoga postures with contemporary movements from Ginástica Natural® and Animal Flow®. This program includes conditioning movements for surfing, as well as breathing and meditation techniques. The result is a powerful and unique class suitable for all levels that strengthen the body and nurture the soul. And you don't have to be a surfer to practice, but expect to break a sweat and leave energized and with a smile on your face!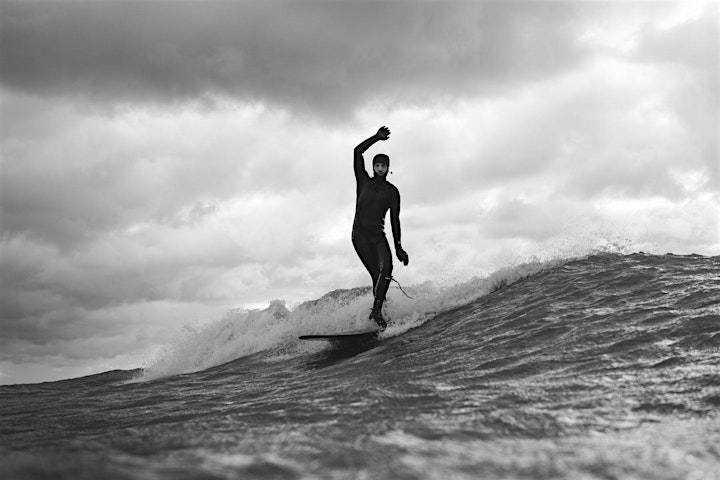 About the Instructor
Antonio Lennert is a Toronto-based surf coach, community builder and entrepreneur. A Surf & SUP instructor certified by the International Surfing Association, Antonio has been teaching surfing, movement and mindfulness on the Great Lakes and beyond for the past six years. His body and mind movement background also include professional training in Vipassana Meditation, Mindfulness-based Stress Reduction, Animal Flow and Ginástica Natural.
Antonio is the founder and owner of Surf the Greats–A surf shop and community organization focused on surf education, adventure and lifestyle on the Great Lakes and beyond. In addition to surf lessons, he offers movement classes and workshops to condition the body and mind for the practice of those sports.
Organizer of Tidal Flow Brainfreeze