About this Event
REGISTRATION IS OPEN! DANCE ENTHUSIASTS OF ALL SKILL LEVELS ARE WELCOME TO JOIN! IT'S FREE FOR ALL COMMUNITY MEMBERS. IF YOU HAVE EVER WANTED TO TRY BOLLYWOOD DANCE.....THIS IS YOUR CHANCE!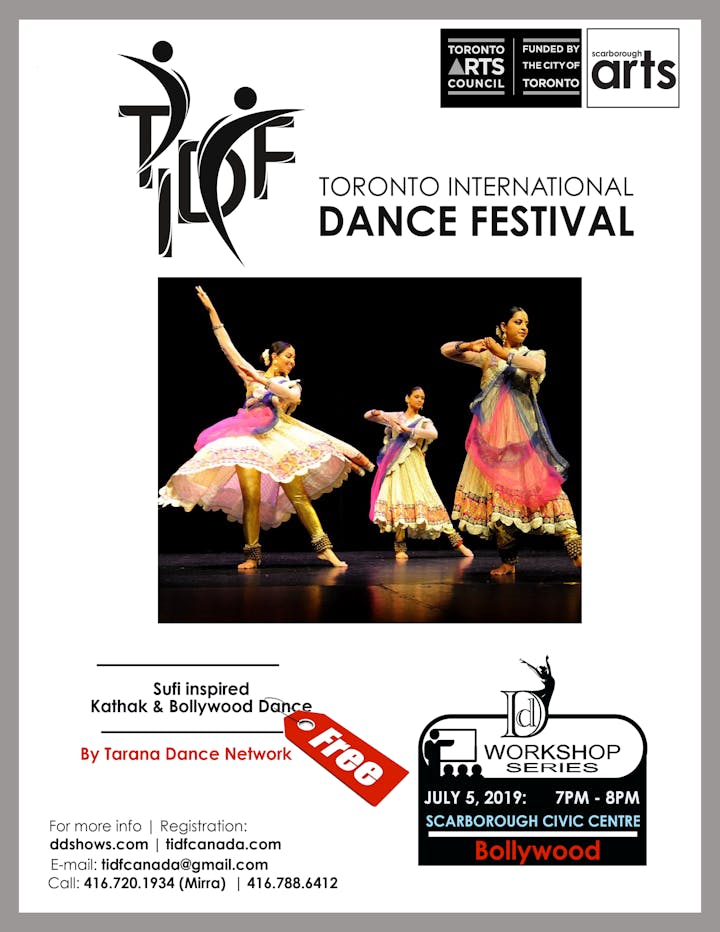 Tarana Dance Company has been gracing stages since 1989 providing classical, bollywood, folk and innovative works to both local and global audiences. Coined as a school with a touch of class Tarana Dance offers first class training in Indian Classical dance and is a full service production house that not only preserves tradition but inspires innovation in the world of Indian Dance in North America.
Tarana Dance Company will be offering a SUFI Inspired session, Kathak blending together with the love for Bollywood dance, featuring movements to some of the industries most loved such as - Sanu Ek Pal, O Re Piya ( will pick one song.) This workshop is for every lover of indian music, the goal is the take the participants into the music, through movement and leave them feeling connected and inspired. We will be using Bollywood sufi hits as a mainstream connection to a broad audience.