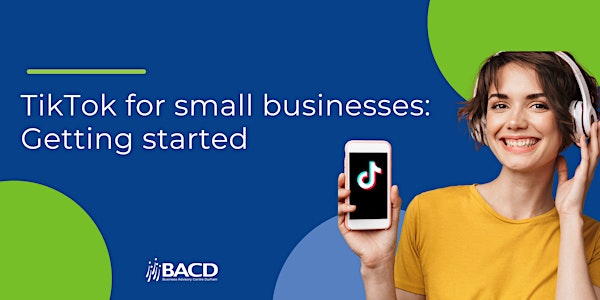 TikTok for small businesses: Getting started
This is an introductory workshop to Tik Tok for small businesses. Learn how to get started on this trending social platform!
About this event
With over 1 billion active users, Tiktok is one of the biggest and fastest growing social media platforms in the world. However, many businesses still struggle with understanding, using and monetizing this new player in social media space. This is why we have designed this new webinar to teach you all the fundamentals of TikTok and put you ahead of your competitors.
Content:
1) Introduction to TikTok
2) How to get started
3) Features
4) TikTok Top Tips
6) Q&A
This webinar is going to give participants a basic understanding of TikTok, including its audience, algorithm and functions. No previous knowledge or experience with TikTok is required.
Katharina Kempf
This webinar is run by Katharina Kempf from London, England, one of TikTok's first employees in Europe and successful short-form video creator. After parting ways with TikTok in 2021, she is now running Dimension6, a digital marketing agency that specializes in helping brands succeed on TikTok.