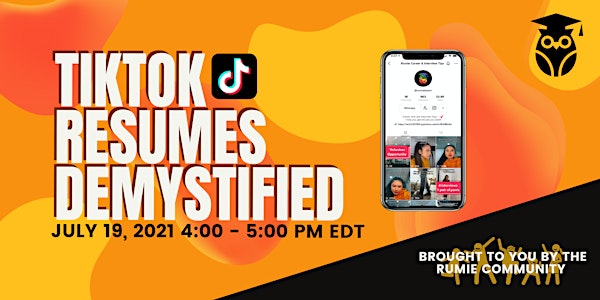 TikTok Resumes Demystified
Are you looking to spice up your resume? Use TikTok to help you land your next job!
About this event
We'll give you the low-down on what makes a great TikTok resume, how to stand out, and what you need to get started. 😎
Why you'll love this event:
Hear from Rumie's Digital Marketing Specialist 🎤
Put your new TikTok resume knowledge to work and get feedback 🌟
We'll save time for a dedicated Q&A session at the end! 🤝
What are you waiting for?
Join the Rumie community (hosted on Discord) and come into the 🔊server-events channel at the time of the event!
Check out these Bytes (6-minute mini-courses) on TikTok resumes: