About this Event
At the end of 2017, twelve years after their inception, the multi-award-winning band, Hey Rosetta! went on hiatus, after selling 10,000 tickets to five farewell shows. For the band's principal songwriter and lead vocalist Tim Baker, this was the start of a new chapter.
On his debut solo album Forever Overhead, Baker warmly welcomes you to it. The first words we hear him sing, on the first single "Dance," is akin to a toast: "here's to the other side." What follows are eleven songs that centre on kinship and show that Baker's sharp songwriting, the heart of Hey Rosetta!, is as affecting as ever.
When crafting the album, Baker drew from '70s songwriters, like Jackson Browne and Randy Newman, whose music filled his childhood home and from his contemporaries (Feist, Leif Vollebekk, The Barr Brothers). Produced by Marcus Paquin (The National, Local Natives), Forever Overhead blends piano ballads with ebullient folk-rock tracks featuring Liam O'Neill (Suuns), Ben Whiteley (The Weather Station), as well as Mishka Stein and Joe Grass (Patrick Watson).
In the album's opening track "Dance," Baker moves alongside soft piano chords as buoyant, 70s pop style instrumentation and a piercing guitar riff steadily build, bolstering his words of longing. He sings of connectivity and the tender emotions that are coupled with glances across a gym's confetti-lined linoleum floor, the air thick with potential. Like Forever Overhead as a whole, Baker brings beauty and hope into listeners' lives.'
Life happens, and it lives on in music. As such, The Franklin Electric reflect formative personal moments on a canvas of indie, folk, and alternative. The Montreal-based collective founded and fronted by Jon Matte transforms experiences into anthems and has done so since emerging on the 2014 debut, This Is How I Let You Down.
Logging nearly 400 shows, they canvased the world alongside everyone from Mumford & Sons and Ben Howard to Edward Sharpe and City and Colour. Along the way, 2017's Blue Ceilings marked a major milestone. Not only did the record produce favorites such as "I Know The Feeling" and "Someone Just Like You," but it also led to a nomination at the 2018 JUNO® Awards in the category of Breakthrough Group of the Year.
The latter experience set the stage for his next evolution. In Vancouver for the ceremony, Jon identified an endless wellspring of inspiration from the mountains and landscapes of the Canadian West Coast. So, he holed up in Vancouver to write what would become the 2019 EP, In Your Head (Nettwerk) -- and more forthcoming tunes.
"The theme of the EP is the balance between vulnerability and holding on," Matte elaborates. "I just make honest music for everyday ordinary people. This is what I'm feeling and going through. This is how I explore universal truths we all go through. I always want the art to reflect what's going on with me."
•
Rich, sweet, and lush with vibrato: These are only a few of the unmistakable qualities that constitute Evangeline Gentle's fervent timbre. But make no mistake; they are more than an accomplished voice – their songwriting possesses authenticity and depth as rare and unique as their own journey. Queer, and passionate about social justice, Evangeline believes in the good-naturedness of people and our capabilities of growing together.
At only 23 years of age, Evangeline's accolades are already accumulating at an impressive rate. They were awarded Emerging Artist at the 2015 Peterborough Folk Fest, Best Female Vocalist of the year at the 2015 Wire Awards, and have shared stages with notable artists such as Basia Bulat, Craig Cardiff, Matt Andersen, Terra Lightfoot, and more.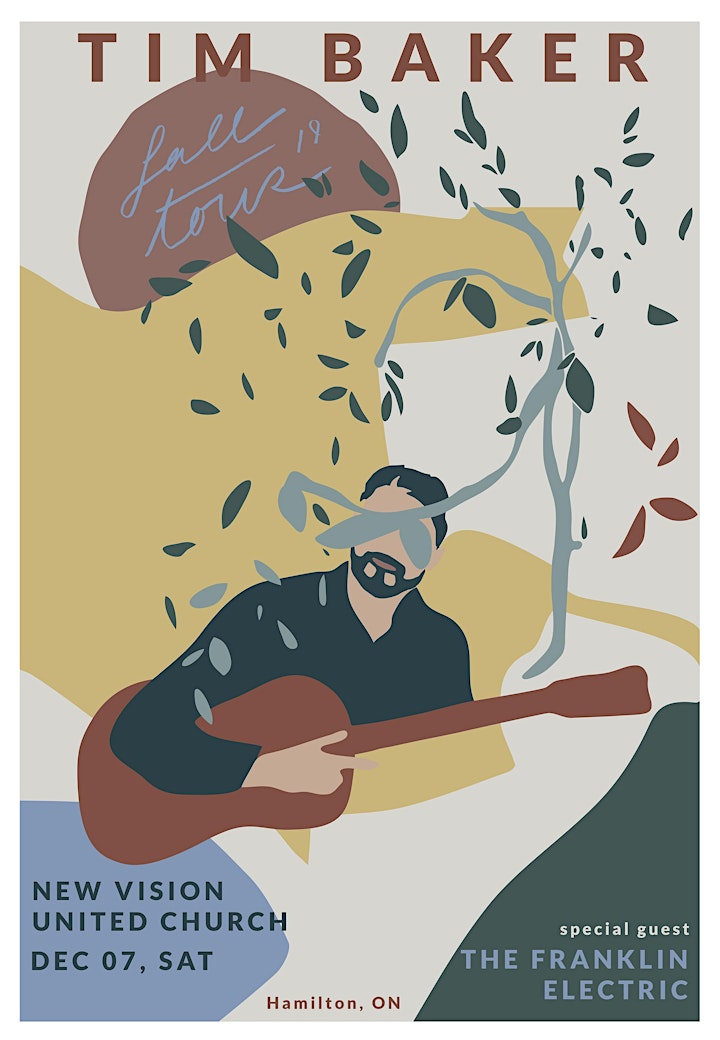 Performers
Date and Time
Location
Refund Policy