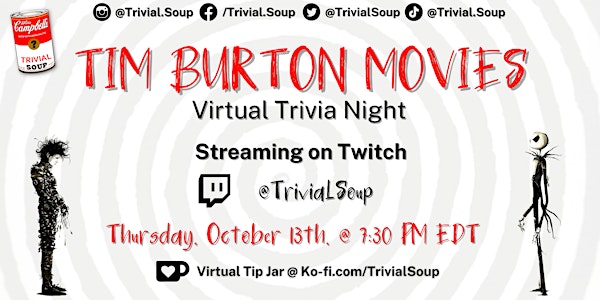 Tim Burton Movies Virtual Trivia
Join us for four rounds of 10 Questions of Tim Burton Trivia!
About this event
Hey, Trivia Fans!
Join us on TWITCH for four rounds of ten questions!
Doors open at 7:30 pm, and the game starts at 7:40 pm.
Please contact Trivial Soup before 7:30 pm EDT if you have any questions. Thanks a bunch!
We play competitively at TriviaRat.com/SOUP.
There is no pressure to play competitively.
*Trivia Rat is the only way to be on the leaderboard.
While trivia is free to play, donations, if able, are highly appreciated via Ko-fi.com/TrivialSoup.