About this Event
An experience to be remembered.
Enter Time Leap Vancouver: NOSTALGIA 2020
HIDDEN DOWNTOWN LOCATION DISCLOSED UPON PURCHASE OF TICKET TO PREVENT PARTY CRASHERS
They say Vancouver is a lonely city, but we are here to change that.
Let's have a community social mixer party to kick off the new year!
Is meeting people part of your 2020 resolution?
We are bringing together multiple social groups, locals and people new to Vancouver, for an amazing party.
New here or lived in Vancouver all your life? Looking to meet great friends? Nothing better to do? This is a way to meet some of the many people in Vancouver!
Our social mixer will consist of a time capsule sealing activity, icebreakers, networking and lots of opportunities to meet other interesting people in our city.
ACTIVITIES:
Icebreakers, networking & friendly team games
time-capsule creation to start the decade; people write down their 2024 goals and a letter to themselves to be revisited when they come in the new year.
excellent conversations with fellow minglers
human connection and hacks for accelerated personal growth
LOCATION:
Secret, hidden behind a bookcase, downtown location to be announced 2 days before or upon purchase of your ticket to prevent unauthorized guests.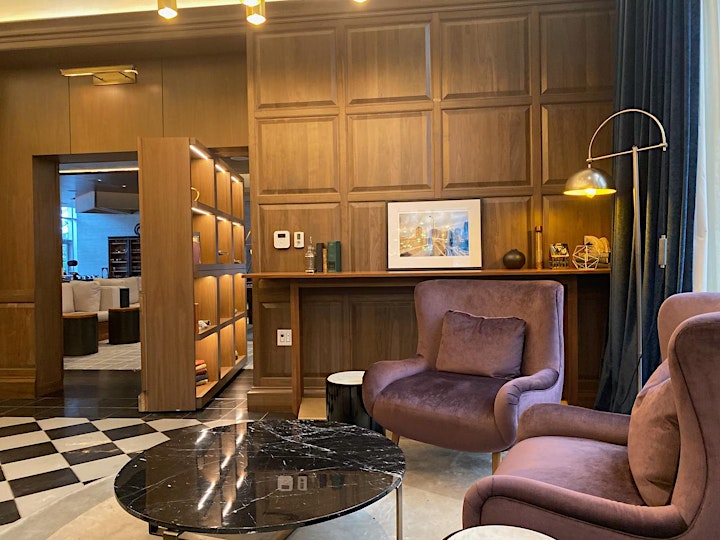 PRICE:
Early bird = $20
Normal bird = $25
At the door = $30
============Time Capsule===========
We will be packing a large time capsule that will be sealed until 2024. Everyone is welcome to pack something for this time capsule. The time :
Some ideas on what you can bring (each are optional):
- an empty envelope with your name and contact info on it. This is to seal the following details and ensure they have not been seen by others when we open the time capsule again in 4 years...
- a list of these... 3 business goals, 3 personal goals, 3 goals of the mind/mental health, 3 goals of the body/physical health/diet... for a total of one dozen goals to achieve by 2024
- the following optional info on a sheet of paper; what you do for a living today, what you want to be doing for a living in 2024, the names of the closest friends you currently have, the clients you are working with, your business partners if applicable, who you are currently dating or married to (please specify), the names of one or a few "regular"/non-celebrity people that you look up to and want to be like "when you grow up"... preferably someone you know
- a letter to the 2024 you
- a way you know we will be able to contact you in 2024, and optionally the address of your parents (can be anywhere in the world reachable by letter mail) or somewhere timeless that we can reach you by letter mail in the event that we are unable to reach you via your primary contact info.
- one very small memorabilia. this must be extremely small such as a lego person or a keychain, spinning top, silver coin, earrings you wore a lot or a necklace, maybe a small piece of art that you made, a cork from a sentimental bottle of wine or champagne that you drank in celebration or on a special date, etc... could be anything that will bring back powerful nostalgia when you see it in 4 years. even if it is something that only you will understand. make it count.
- the genre, playlist, artist, and song you are listening to/have paused at this very moment, and where we can find it if its a public playlist. write it all down right now.
- the name of last movie you watched that was released in 2020
- the lessons that you learned and changes you made in the last 4 years (so since the last leap year, how did you grow?)
If you want to learn more about time capsules, here are some good reads:
https://en.wikipedia.org/wiki/Time_capsule
https://en.wikipedia.org/wiki/List_of_time_capsules
https://en.wikipedia.org/wiki/International_Time_Capsule_Society
===============Disclaimer==============
This is a group organized by volunteers. It is not a professional organization. The organizers are not in any way responsible for any participant at the event. You are responsible for yourself and your own safety, what you eat or drink. However, as a group of friends, we will keep an eye on each other.
===============Refund Policy=============
Refunds will only be given for this event if the event is cancelled or rescheduled. However your ticket is fully transferable. Meaning that if you are free to resell your ticket if you learn that you can no longer attend this event.When you arrive, we will have a list of everybody who has paid. Tell us your name, and we will cross you off the list.If you are new to Vancouver or this is your first event, shout so we can give you a warm welcome! The evening is going to be epic, and we look forward to seeing you all there!
===============Community Sponsor========
We are open to working with community partners. If you wish to be a community sponsor and get a table on site, feel free to contact us about it.
======================================
Help us bring Vancouverites closer together. Help us start the year off strong!