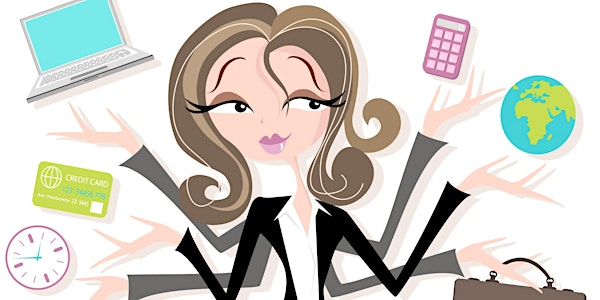 Time Management Workshop & Dinner Social Networking
When and where
Location
Casablanca Winery Inn & Spa 4 Windward Drive Grimsby, ON L3M 4E8 Canada
Description
Come and Join us for our next monthly social networking event.

This months Speaker will be Charlene Hancock of Mind Joy Life Coaching! She will be teaching us about Time Management and Self Care! Do You Find Yourself Begging... I Need More Time!!
When you leave this workshop you will have mastered your 168 hour week life! You will be walked through the process of finding time at the end of any day. Real Time. Awareness is Key! Be CURIOUS to find out how you are spending your 168 hours a week...

Then you won't want to miss this Dinner and Workshop! It is a social round table discussion, where we will also have a short educational presentation on a topic of interest for women. We start our meetings with our buffet meal. During our meal we go around the table and our attendees do a short introduction of themselves. This is then followed by a short educational presentation by one of our members, (See above for topic) which then opens the table for more discussions where we all talk talk talk. Always inspiring, educational and lot's of fun.