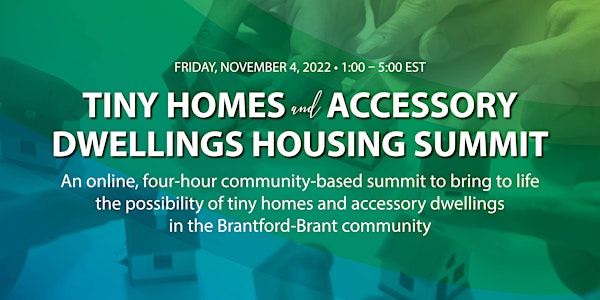 Tiny Homes and Accessory Dwellings Housing Summit
A community-based summit to bring to life the possibility of tiny homes and accessory dwellings in the Brantford-Brant community
About this event
What If We Built Tiny Homes and Accessory Dwellings to Start Solving the Housing Crisis?
We can innovate in Brantford-Brant, break barriers, and solve a problem nobody else has solved
We are capable of doing anything, especially with our own gifts, networks, and power to take control. By welcoming the gifts of everyone, we can be whole and find healing. We can be a community of compassion.
We can create safe places for people to live by using community resources. By bringing a lot more people to the table, including housed and unhoused folks, and listening to people who aren't usually asked we can:
Shape public views on housing
Build on our talents and assets
Break through the barriers to forward motion by taking matters into our own hands
Create community-based actions
Get shovels in the ground
Solve a problem nobody has yet managed to solve

By creating safe spaces, facilitating conversation, growing our ideas, connecting, and learning from each other we can innovate in Brantford-Brant. We can come up with a solution, or a set of solutions, that can be implemented and shared with others. We can create a place where promises are followed by actions.
Together, not only can we address homelessness in our community, we can create a blueprint for what is possible, a north star, for others to follow. We might even create a new and thriving community market with the capacity to create small homes for anyone who wants one.
We are hosting a community-based summit to bring to life the possibility of tiny homes and accessory dwellings to bear on homelessness in our community on:
Friday, November 4, 2022 , from 1:00 – 5:00 p.m. EDT
If You Would Like to Experience:
A sense of belonging, the joy of listening to others, and being heard
Practical, participatory, fun, down to earth ideas
Aha moments
Sharing of gifts
Real grassroots solutions
Housing that meets people where they are at
Action on budgeting, finance, shovels in the ground
Getting the first one built
Being part of it all
Then this summit might be for you!
If You Choose to Join Us, We Ask That You:
This gathering will be HIGHLY participatory. To create the best chance of possibilities coming to life, if you choose to join us, please:
Arrive on time
Commit to being fully present for the whole gathering
Come prepared to listen to and learn from others
Be ready to share your stories and gifts
Consider saying yes to an initiative that inspires you
This event will be hosted on Zoom.
NOTE: YOU MUST REGISTER TO RECEIVE THE LINK for this summit!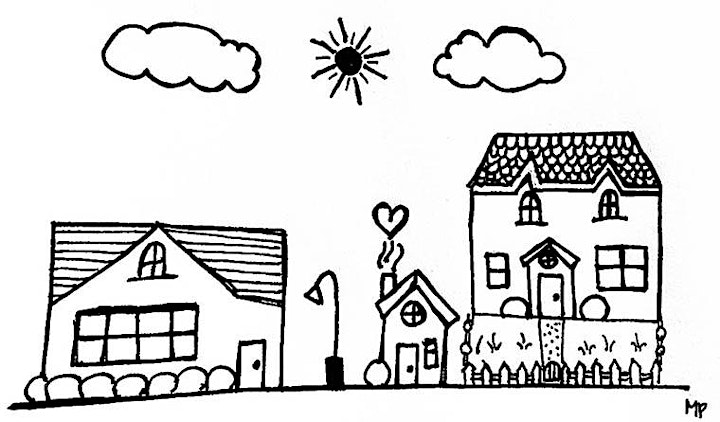 Tiny Home Initiative Underway in Response to Housing Crisis — A Q&A With Jocelyn Birkes
At a Community-Based Response to Housing Summit earlier this year, Belonging Brant's Jocelyn Birkes raised her hand to say yes to doing something. In this Q&A, Jocelyn speaks with Peter Pula from the Community Living Brant Narrative Circle about her inspiration to step up, the integral connections she's made along the way, and what her visions are for the future of housing in Brantford.
A Better Tent City
In the spirit of citizen-led initiatives, check out this video above brought to our attention by Jocelyn Birkes. It shares the story of how Kitchener-Waterloo community members cut through red tape to deliver help when needed, and inspired hope in the process.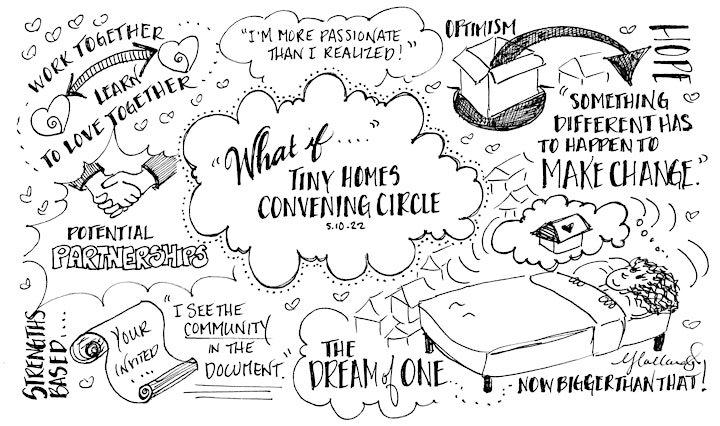 Graphic Reflections
For fun, we have included above the graphic reflections from a pre-summit convening circle conversation on Oct. 5, captured live by Yvonne Hollandy of Axiom News.
These events are a collaborative organizing effort between the following:

This event is supported by Axiom News. If you have any questions, write to events@axiomnews.com.