About this Event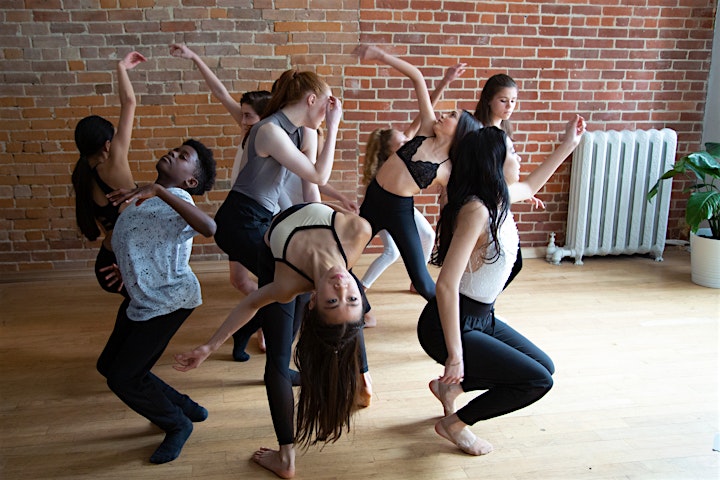 The Inside Out Creative is a series of workshops and camps based around 3 art forms: dance, music and dramatic arts, along with mindfulness & mental wellness practices. We focus on giving kids a fun and interactive experience with their peers while embracing each child's artistry & guiding them to their unique expression.
WORKSHOP STREAMS
Our workshop experiences are geared toward youth who are interested in expressing themselves creatively. * Our Creator "C" Programme is designed for kids 4-8. Parents are invited to participate & join in our session alongside their lil creator for this age group.
Creator C Programme
Ages (4-8)
Loves to be creative
No experience needed
Is curious about dancing, music and acting
Tentative Schedule:
(4-8 Years Old)
9:30-10am Sign-in & Welcome!
10-10:20am Mental Wellness Lab : We start the day with the mental wellness framework that is interwoven throughout our day of programming.
10:20am-10:50am Dance Lab: This class can range from working on dance basics to exploring your own dance routine.
10:50am-11:20am Music Lab :Work on music basics and explore your voice through singing.
11:20am-11:40am Snack and Water Break
11:40am - 12:10am Drama Lab : Let your inner drama Queen/King out! Improvise and act up a storm!
12:10am - 12:40am Mindfulness Lab : Learn meditation and visualization tools to support your mind and spirit.
12:40 -1pm Colouring and Drawing : Reflection on the Day.
1pm-1:30pm Photos & Home!
CREATOR A
***If your child ages 9-13 has never taken performing arts lessons or has only had a minimal amount of training, we recommend our Creator A programme . If you are unsure please contact us at info@theinsideoutcreative.com
CREATOR B
***If your child ages 9-13 has had 2 or more years of training and they have a desire to pursue the arts more seriously, the Creator B programme may be more suitable for them. If you are unsure please contact us at info@theinsideoutcreative.com
CREATOR C
*** If your child is between the ages 4-8 and enjoys expressing themselves creatively, the Creator C programme is a perfect fit. During our half day workshops they will get an introduction to Dance, Music and Acting. They will also learn simple meditation and mindfulness tools. If you have any questions please contact us at info@theinsideoutcreative.com
*All of our programming is infused with mental wellness awareness as well as having our mental wellness professional on site throughout all of our Labs.